Women in Research and Innovation Webinar
Date & Time
Thursday 29th July, 10:00am – 12:00pm BST
Location
Microsoft Teams Webinar – Free registration via Eventbrite
Theme
Enhancing the African landscape for women in research and innovation
Objectives
To learn from African women in research and innovation
Event description
The importance of innovation in Africa is linked to the predictions of key institutions such as the African Union (2015) and some scholars (e.g. Ratten, 2020) who see innovation as one of the crucial factors necessary for Africa to achieve future success and solve its developmental challenges. For this to happen, serious efforts must be made to find new and inventive ways to improve living standards on the continent. Presently, the Association of African Universities (AAU) has been championing university-industry collaboration by organising workshops for university leadership to promote linkages between academia and industry (Mensah et al, 2019). Fundamentally, it is anticipated that the recursive interactions among these key actors, namely the university in charge of knowledge production, particularly through research; the industry representing knowledge users in various sectors of the economy who are responsible for innovation; and the government which exercises control and supports the interactions (Mêgnigbêto, 2013) is crucial to the development of African innovation systems.Yet, despite the 'openness' of universities, government and businesses, these institutions are also deeply embedded in patriarchal systems that determine who participates in knowledge creation and exchange, what entrepreneurial activities are permitted, what markets are to be generated, and how resources will be mobilized (Pollitzer & Schraudner, 2015). The African Union has indicated in its Agenda 2063: The Future We Want for Africa: that "No society can reach its full potential unless it empowers women and youth and removes all obstacles to women's full participation in all areas of human endeavours. Africa must provide an enabling environment for its women, children and young people to flourish and reach their full potential" (African Union Commission, 2015, p.12). It is therefore important to discuss and explore the structures that enable and/or constrain women's participation in research settings in Africa (both as researchers and research subjects).A big part of the innovation for socio-economic development plan will be achieved if a strategy for women-sensitive inclusive research and innovation can be realised in tandem with Agenda 2063. Female equality is an enabler of innovation effectiveness, in the sense that it acknowledges that society is gendered, and women and men bring different perspectives to problems (Lee & Pollitzer, 2016). Essentially, Africa's "full potential" cannot be achieved if we fail to recognize and respond to women's needs which are different to those of men or include them in the entire research and innovation agenda.As part of its objectives to promote this gender dimension of research content and innovations produced in Africa and to create a network of women researchers and innovators, the Women Innovators Network in Africa (WINA) was formed as a multi-cultural and multi-gender network that revolves around female leadership and networking. The network aims to provide peer support (mentoring) and leadership support (coaching and training) for emerging leaders across Africa.The network will also address the following objectives:To improve the visibility of the African female innovators i.e. putting the highlight on women leaders who are achieving great feats in Science, Technology, Economics, Mathematics, and Management (STEMM);To provide peer support (mentoring) and leadership support (coaching and training) for emerging female leaders, particularly in the water economy; andTo identify and affiliate with organizations that have similar interests to push the WINA agenda.The objectives of the WINA webinar therefore include:To highlight the UK Government-funded Global Challenges Research Fund (GCRF) 7 Million Pounds RECIRCULATE project and the WINA Project progress so far in Africa.To explore the challenges and opportunities for women researchers and innovators in Africa through case studies. Encourage knowledge exchange between different African countries especially in relation to women in research and innovation issuesTo provide an opportunity for current and new stakeholders in different African countries to develop future collaborations, investments and development work around the area of women, research and innovation.ReferencesAfrican Union Commission (2015). Agenda 2063: The Africa We Want. Retrieved from: https://www.un.org/en/africa/osaa/pdf/au/agenda2063.pdfLee, H., & Pollitzer, E. (2016a). Gender in science and innovation as a component of inclusive socioeconomic growth (2ed). London, UK: Portia Ltd.Mensah, M.S.B., & Enu-Kwesi, F., & Boohene, R. (2019). Challenges of Research Collaboration in Ghana's Knowledge-based Economy. Journal of the Knowledge Economy, 10(1), 186-204.Mêgnigbêto, E. (2013). Triple helix of university-industry-government relationships in West Africa. Journal of Scientometric Research, 2(3), 214–222.Pollitzer, E., & Schraudner, M. (2015). Integrating Gender Dynamics into Innovation Ecosystems. Sociology and Anthropology, 3(11), 617-626. Ratten, V. (2020b). Entrepreneurial ecosystems: Future research trends. Thunderbird International Business Review, 62(5), 623-628.
Programme
10.00 – 10.10Introduction of Participants/StakeholdersDr Akanimo Odon10.10 – 10.20Introduction to RECIRCULATE/ACTUATE ProjectsProf. Kirk Semple10.20 – 10.35Research and InnovationAfua Owusu-Kwarteng10.35 – 10.50Research and Innovation in AgricultureDr Patience Opata10.50 – 11.05Stakeholder Interaction11.05 – 11.20ICT and Women InnovatorsDr Otlhapile Dinakenyane11.20 – 11.35Entrepreneurship in ResearchDr Queeneth Kingsley-Omoyibo11.35 – 11.50Stakeholder Interaction11.50 – 12.00Conclusion/Wrap Up
Speakers
Afua Owusu-Kwarteng
Afua is a Graduate Researcher & Coordinator of the "Women Innovators Network for Africa" project at Lancaster University.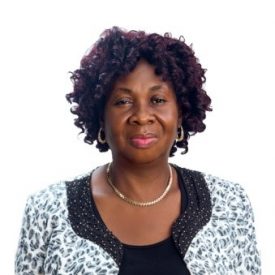 Dr Patience Opata
Patience is a Senior Lecturer in Agribusiness and Marketing at University of Nigeria, Nsukka (UNN) Nigeria.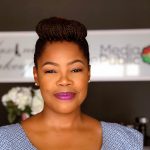 Dr Otlhapile Dinakenyane
Otlhapile is a Computer Scientist currently working as a Lecturer & Researcher at the Botswana International University of Science and Technology (BIUST)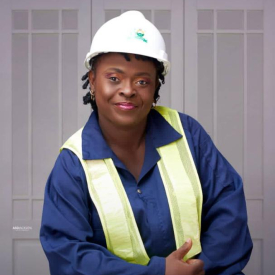 Dr Queeneth Kingsley Omoyibo
Queeneth is a Senior Lecturer in Mechanical Engineering at Igbinedion University, Nigeria.
Akan is an Africa Strategy Adviser for Lancaster University and a moderator of our webinars.