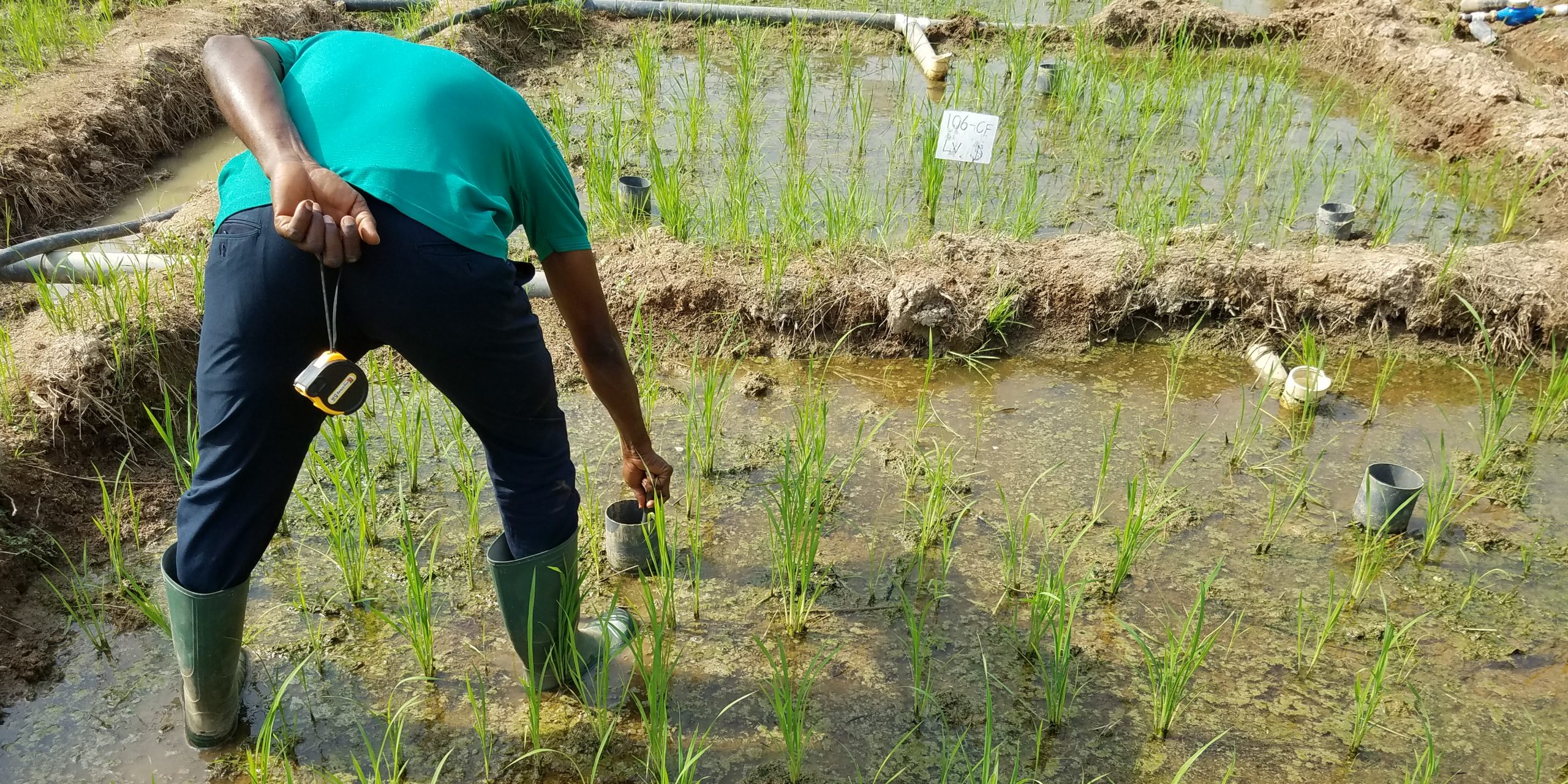 The RECIRCULATE team is pleased to welcome Dr Abdul-Rauf Malimanga Alhassan to the project. Abdul-Rauf will be leading the implementation of experiments assessing the effects of microbial dynamics in Ghanaian rice cultivars on greenhouse gas (GHG) emissions. This experiment will take place at the CSIR Crops Research Institute in Kumasi, Ghana and is under WP3: Water for food production, interacting with Work Package 5: Water: pathogens and health. The experiment will test the effects of three factors:
Irrigation type: "Continuous Irrigation" vs. "Alternate Wetting and Drying"
Crop Genotype: "Improved Variety" vs. "Local Variety"
Nutrient source: "Organic fertilizer" vs. "Synthetic Fertilizer"
on soil microbial dynamics and their relationship with GHG emissions.
The hypothesis of this study is that novel irrigation techniques such as alternate wetting and drying (AWD) will affect soil microbial functions and crop physiology, culminating in reduced emissions of GHGs without compromising crop yield. The aim is to understand the mechanisms involved in these processes. The expected results are the physiological response of the crop to the imposed treatments such as stomata conductance, chlorophyll content, and relative leaf water content. Soil water content, soil temperature, soil organic carbon and nitrogen, microbial diversity and gene functions are being monitored while GHG emissions such as CO2, N2O and CH4 are also quantified.
| | |
| --- | --- |
| | Abdul-Rauf Malimanga Alhassan previously worked as an Agricultural Engineer in the Fhana Ministry of Food and Agriculture, he was also seconded to a number of projects such as "Project for Sustainable Development of Rainfed Lowland Rice Production" and the "EDAIF Rice Project", overseeing land development of project demonstration sites and designing water harvesting structures on rice fields as well as conducting training for field staff and farmers on soil and water conservation practices. He has a PhD in Soil and Water Conservation with focus on Conservation Agriculture from Gansu Agricultural University (China), where he studied the effects of tillage practices on soil quality, crop productivity and greenhouse gas emissions. |