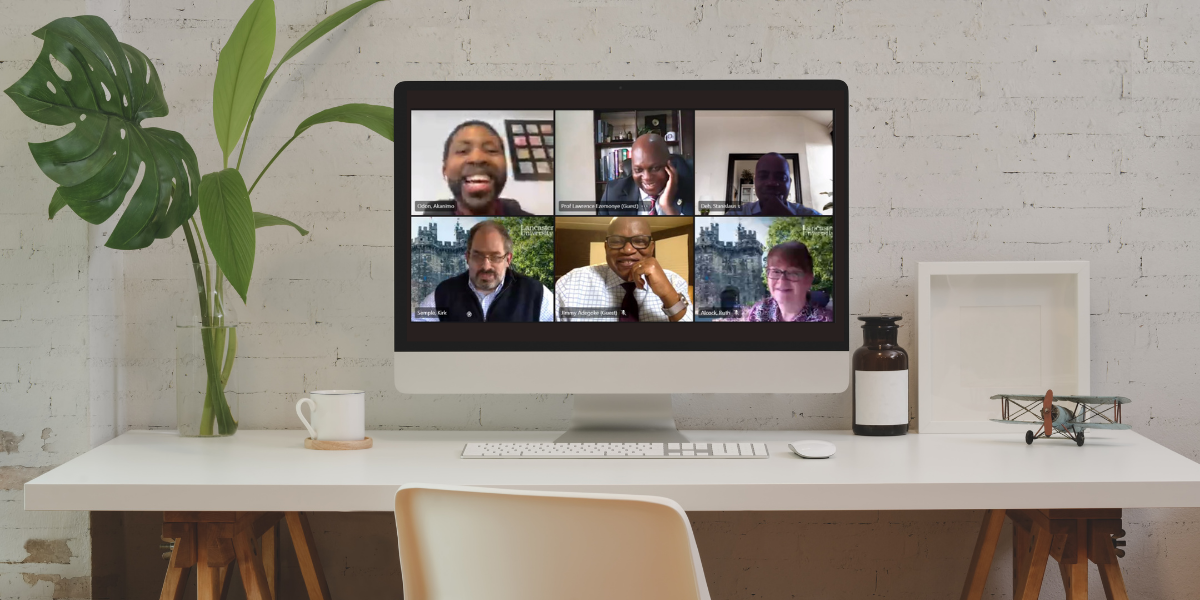 In March 2021, the focus of our PARTICIPATE engagement was funding, and more specifically research funding. On 29th March our International Funding Webinar answered the question "Can Africa fund its own research?" by exploring challenges and opportunities for "effective funding of research" in Africa and showcasing the principles for winning international funding. Moderated by Dr Akan Odon and the RECIRCULATE team, the webinar featured specialists from Ghana, the US and the UK. Each guest-speaker shared their expertise in funding followed by questions and group discussions with the attendees.
Stan Deh (Retail Banking Manager, Stanbic Bank, Ghana) discussed sources of funding, different types of funding and common instruments available. He shared general guidelines on producing an effective funding proposal including common mistakes and identified possible investors. He then concluded his speech with a brief overview of the role of the government.
Professor Jimmy Adegoke (Professor, University of Missouri-Kansas City, US & Former Consultant, Africa Development Bank) reflected on understanding the Green Climate Fund Agenda and future opportunities for African researchers. He identified six investment criteria against which research proposal are assessed and five financial instruments available to support your funding. He ended his presentation with recommendations how can researchers better position themselves for international funding success in Africa.
Professor Kirk Semple (Director RECIRCULATE & ACTUATE, Lancaster University, UK) shared his personal journey into international collaboration and research and provided tips on winning international funding. He focused on the importance of partnership in building transformational projects and shared general guidelines on applying for international funding. He concluded his speech with an overview of key challenges in reaching a success.
Dr Ruth Alcock (Head of Enterprise & Business Partnerships, Lancaster Environment Centre, UK) wrapped up the webinar by sharing her expertise in understanding resource mobilization and funding through private sector partnerships. She shared fundamentals of a healthy partnership and outlined the core principles built in the Centre for Global Eco-Innovation (CGE). She concluded her talk with an emphasis on networking and the importance of making the right connections.