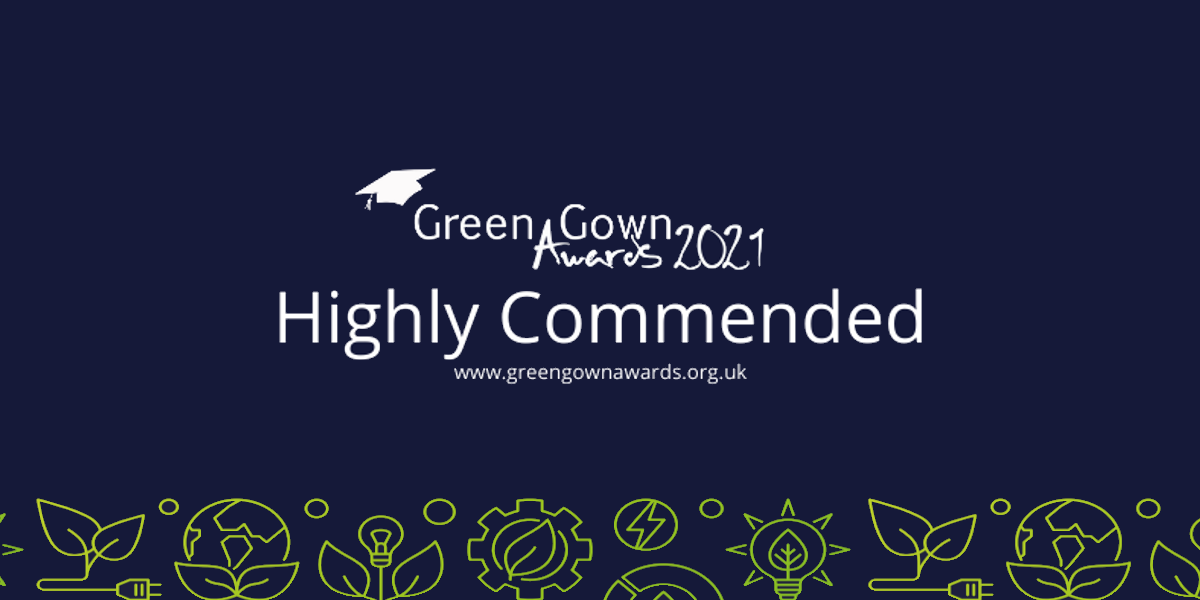 Lancaster University Centre for Global Eco-innovation (CGE) was recently awarded "Highly Commended" in the category of Research with impact for their submission in the Green Gown Awards, with RECIRCULATE cited in the commendation. CGE's submission to 'Research with impact' highlights their successful impact and engagement and their focus on net zero solutions, with work directly contributing towards SDG 6, SDG 12, SDG 13 and SDG 17.
Lancaster Vice Chancellor Prof. Andy Schofield commented: "it is a team effort since net-zero will only be achieved by working together. Lancaster is proud to bring its international leadership, science and research together with our partners locally and globally to deliver sustainability from Morecambe to Malawi."
The judges said "An impressive large-scale initiative that demonstrates the volume of research (100 PhD students, 50 MRes students) and extensive engagement with SMEs (700+) to drive practical place-based solutions driven by sustainable innovation."
CGE has successfully re-developed and co-delivered the place-based eco-innovation model through the RECIRCULATE project, supporting African businesses and researchers to develop and deliver safe and sustainable water use. The project has supported a Global Research Translation Award, ACTUATE, which is accelerating the demonstration of community-based bioenergy systems in Ghana and Nigeria.
The Green Gown Awards UK & Ireland's virtual Awards Ceremony celebrated the inspirational work and projects of 90 Finalists in 14 different categories. This year's Finalists represented over 862,000 students and 156,000 staff. You can find the other entries and the winners brochure here, and the full awards ceremony here.
You can see CGE's video entry here: