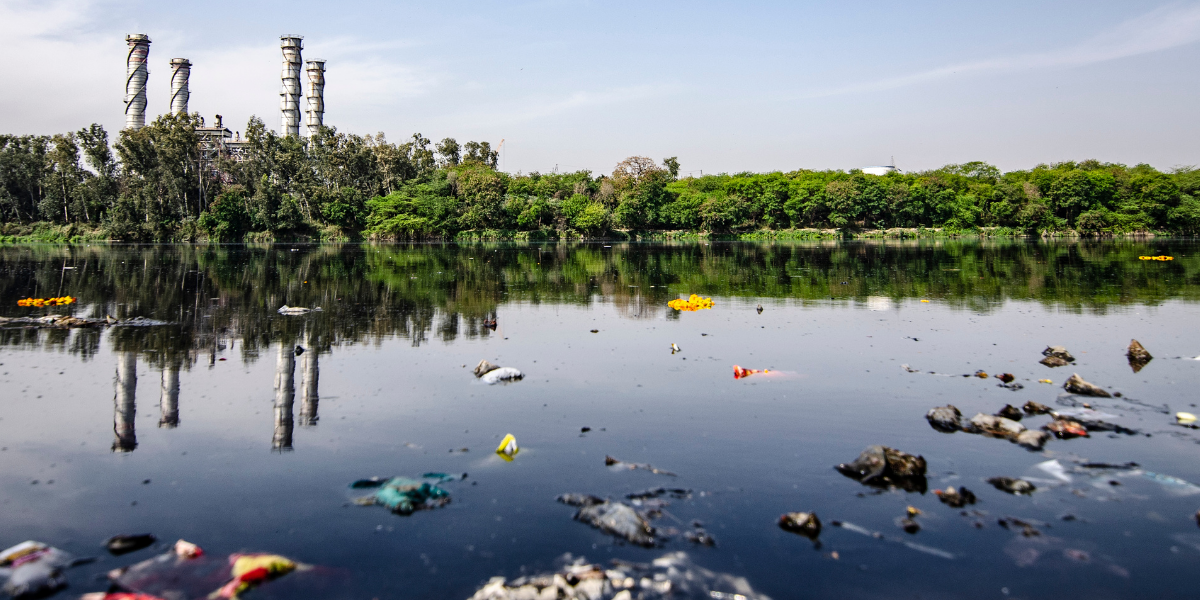 RECIRCULATE's Water for Sanitation and Health team have been identifying, mapping and performing observations of 'poor sanitation hotspots' to better understand the processes that create them. By 'poor sanitation hotspots' we mean areas of the community that have particularly unsanitary conditions, or that are prone to extra stresses that mean the cleanliness of the environment is more likely to be compromised.
The need for studying poor sanitation hotspots came about through household observation and a process of co-production. We reactively undertook a participatory appraisal with community members to locate the hotspots. This led us to explore the spatial dimension of risk creation and exposure, and to consider whether risks can be reduced by implementing targeted interventions.
Some of the most concerning hotspots are those where toilets are leaking or overflowing, or where 'flying toilets' are disposed of. 'Flying toilets' are black polythene bags that people defecate into and tend to dispose of by throwing them on roofs or into the gutters. Poor sanitation areas expose local people to untreated faecal waste which threatens their health, as well as the broader community. Exposure to untreated faecal waste causes significant health impacts, particularly diarrhoeal diseases and prolonged exposure can cause growth problems and premature deaths, particularly among children less than five years old.
Areas where solid waste (i.e. rubbish) is a problem are also classed as poor sanitation hotspots. In some hotspots, the rubbish is blocking drains and preventing the water and wastewater in the drains from flowing freely. Blocked drains can create stagnant water that provides a breeding ground for carriers of disease. They also increase the risk of flooding. In other hotspots, leaving solid waste is littered across the ground. Evidence of the disposal of rubbish  by burning in the open can also be observed in the hotspots sometimes decreasing air quality. Disposing of rubbish improperly can lead to water contamination and an increase disease vectors, such as rats and flies, which in turn can result in poor health outcomes. As with poor sanitation, children and other vulnerable groups are at increased risk.
Other areas are identified as potentially being poor sanitation hotspots due to being exposed to extra stressors. For example, observations have been conducted in flood prone areas because floods have been linked to increased rates of diarrhoeal diseases, such as cholera. Also, flood events can sometimes be triggers for unsanitary behaviours, such as emptying toilets and dumping rubbish into the open drains. This can happen because the drains are fast-flowing when it rains and so waste is promptly washed downstream. Dumping waste in the gutters is a means of reducing the cost of toilet emptying and general waste disposal for some low-income people.
Studying poor sanitation hotspots has enabled the Work Package 2 team to increase their understanding of how these areas come into being. With this, and all the other information being collected as part of the Water for Sanitation and Health Work Package, the team have developed interventions and have implemented strategies to try and tackle and remove the hotspots or at least reduce their impact. One way in which they have done this is through promoting behaviour change to reduce poor sanitation practices that are harmful to health.
| | |
| --- | --- |
| | Ms Ella Foggitt is a research associate within the RECIRCULATE "Water for Health & Sanitation" Work Package 2 team based at Lancaster University. Ella is currently completing her PhD thesis on the role of community participation in improving environmental sanitation in low-income, high-density urban areas. She has a master's degree in Water, Sanitation and Health Engineering from the University of Leeds, UK and a BA in International Development and International Relations from the University of Leeds, UK and University of Ghana, Ghana. As part of her master's research, she studied toilet use behaviours in Kumasi, Ghana. |
| | Dr Manoj Roy is a co-lead of the RECIRCULATE Work Package 2 "Water for Health & Sanitation". He specialises on poverty analysis through inter-disciplinary methods combining technical with social and political analyses. He teaches urban sustainability at Lancaster Environment Centre, Lancaster University. |
| | Prof. Roger Pickup is currently the Chair of Biomedicine and Life Sciences in the Division of Biomedicine and Life Sciences at Lancaster University. His research interests are in environmental microbiology/molecular ecology with an interest in how the environment, with a particular focus on water, delivers microbial pathogens to human populations and their impact on human health. He is co-lead on RECIRCULATE Work Package 2 and leads RECIRCULATE Work Package 5 and is a co-investigator on ACTUATE. |
| | Mr Bennett Akuffo is the Project Manager at Green Advocacy Ghana & the Theme-Coordinator for the ACTUATE project and the "Water for Health & Sanitation" Work Package. He has undergone extensive training in the use of X-ray Fluorescence Machine (XRF) and TSI Aerosol Air Monitoring Devices with training done by Pure Earth USA. Bennett has experience in contaminated sites assessment under GAHP & over 10 years' experience in E-waste management and its environmental and health effects to Ghana, with further training in WASH Audits by Lancaster University UK under the RECIRCULATE project. |
| | Ms Patience Mamle Agbedor is a Research Scientist at CSIR – Institute of Industrial Research, Ghana. She is part of the research team for WP2 (Water for Sanitation and Health) of the RECIRCULATE project. |
| | Eric Boamah Boakye-Danquah is a Principle Technologist at CSIR, he has worked as a research assistant on several projects within the University of Ghana, Legon. He has a background in Geography and Resource Development haven obtained both MPhil and Bachelor's degrees in 2017 and 2014 respectively from the University of Ghana's Geography department. His research interest is centred around environmental change, land use change, natural resource management and Geo Information science. |
Related Posts
RECIRCULATE research team publish IWA article

RECIRCULATE researchers at Lancaster University have published an article through the International Water Association. Ahead of UN World Toilet Day on 19 November, and [...]

How was it for you?

As the RECIRCULATE project comes to the end of its 4.5 year funded period, we asked those who joined us for the most recent [...]

Connecting the unconnected

  Informal toilets and a safe circular water economy International Symposium, Lancaster University, 28-29 March 2022 A venue for the exchange of ideas and [...]