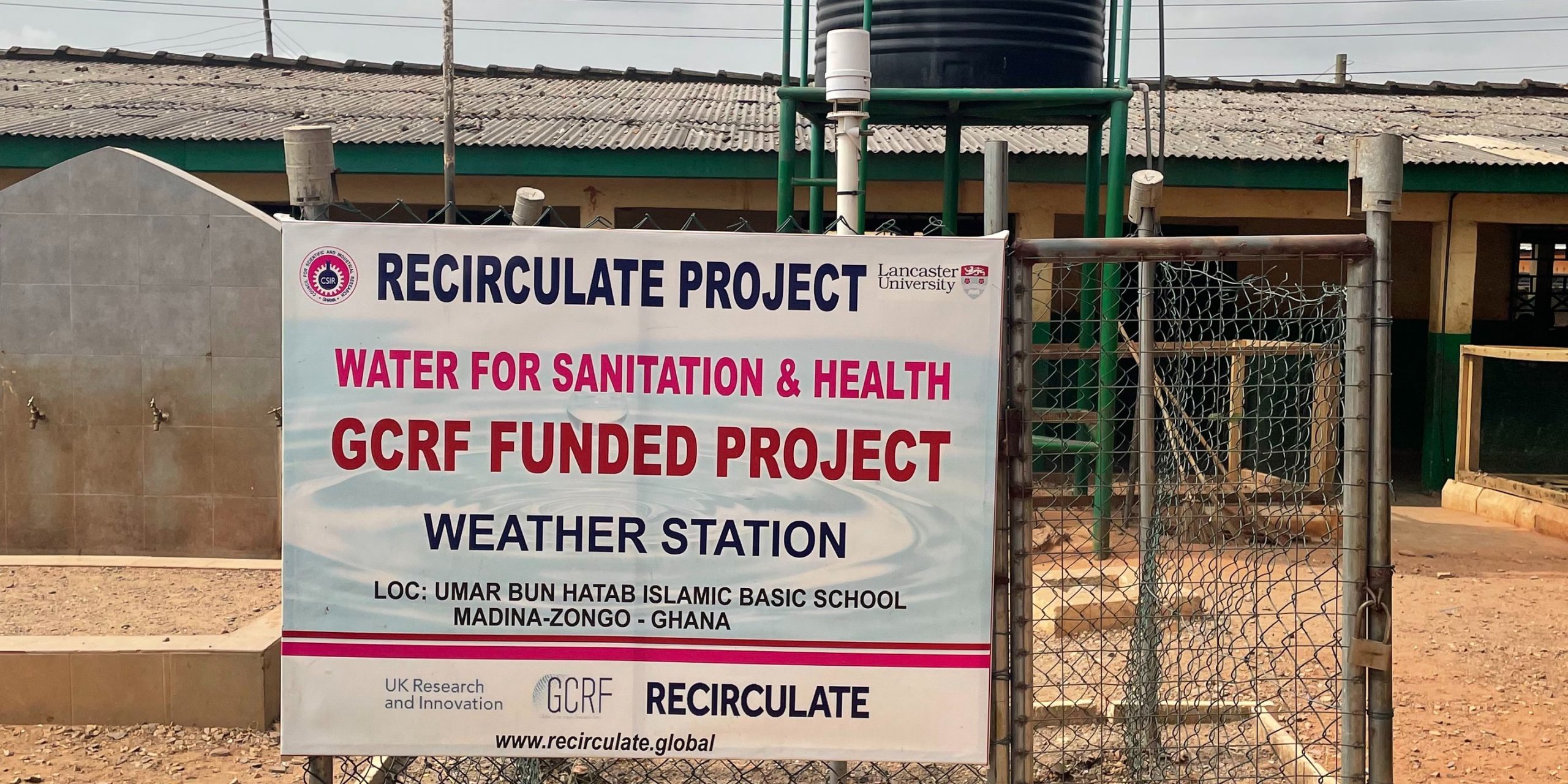 Weather stations have been installed at the chief's palace at Gbegbeyise and Umar Bun Hatab Islamic basic school at Madina Zongo to provide data for the Environmental Monitoring componet of WP2 research. The fencing of the two weather stations were undertaken from 19th – 23rd August by opinion leaders from Gbegbeyise with collaboration from their Madina Zongo counterparts who are also artisans by profession. This underpins the objective of community engagement under RECIRCULATE project. It also encourages the spirit of ownership and protection of these weather stations by the community members.
The weather station was officially launched at Madina Zongo basic school on the 7th of October, 2019 and was well attended by the media, Chief Imam, representatives from National Disaster Management Organisation (NADMO), Director of Ghana Meteorological Agency, Representatives from Ghana Education Service, Municipal Assembly, Ministry of Environment science Technology and Innovation, The Director General of CSIR, The Director of CSIR-IIR, RECIRCULATE project members from Lancaster University, led by Prof Kirk Semple, RECIRCULATE project members from CSIR-IIR,CRI and Opinion leaders of Madina Zongo.
The launch was shown on Ghana Television during prime-time news at 7pm and was featured in Ghana Business and Financial Times.