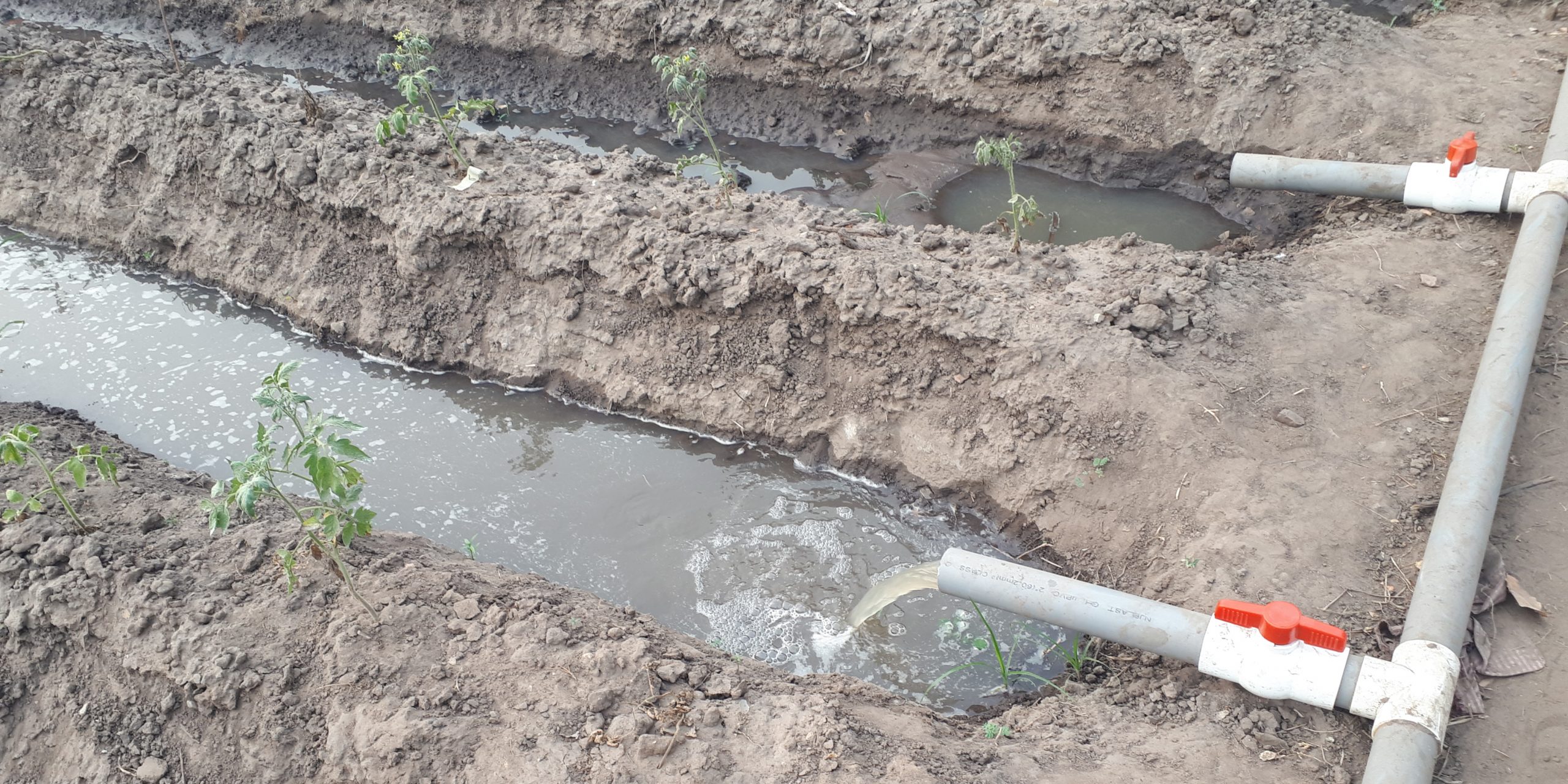 The RECIRCULATE team is pleased to welcome Bright Mayinl Laboan to the project. Bright will be leading research at the CSIR Water Research Institute, Accra, Ghana aiming to investigate the opportunities to manage water and nutrients in crop production through different irrigation approaches (Fixed furrow Partial Root Zone Drying (PRD) and Convectional Furrow Irrigation (CFI)) and types of nitrogen nutrient sources (synthetic and digestate). The work will also engage engage farmers for technology complementarity.
Water and nutrient limitation are the major constraints affecting crop productivity in Ghana and Africa at large. Meanwhile, with a rising human population in Ghana and Africa, there is the need to increase production to meet the demand of the present and future population. Therefore, appropriate water and nutrient management is necessary to maximise yields while limiting the wasteful losses of resources as well as reducing their attended climate/environmental repercussions. Research has shown that field experiments using Partial Root Zone Drying (PRD) saved irrigation water without decreasing tomato yield (Zegbe-Dominguez et al., 2003; Kirda et al., 2004), while the literature shows that PRD can increase soil N availability and plant N acquisition following application of chemical fertilizers. Anaerobic digestate as an alternative nutrient sources could supply crop N requirements, but whether application rates need to vary according to irrigation type is unknown.
Data to be collected include: soil-plant mineral N, yield data and its components, and plant physiological data. It is expected that Partial Root Zone Drying (PRD) technology will enhance plant N acquisition and save water without reducing yields. Thus it will maximize water and nutrient use efficiency.
| | |
| --- | --- |
| | Bright Loboan has a degree in Agriculture, Crop and Soil Sciences from Kwame Nkrumah University of Science and Technology, Ghana. and an M.Sc. in Physical Land Resources, Soil Science from Ghent University, Belgium. He has keen interest in sustainable agricultural intensification, nutrient dynamics, nutrient cycling, nutrient recovery/bio-circular economy and soil fertility management. |