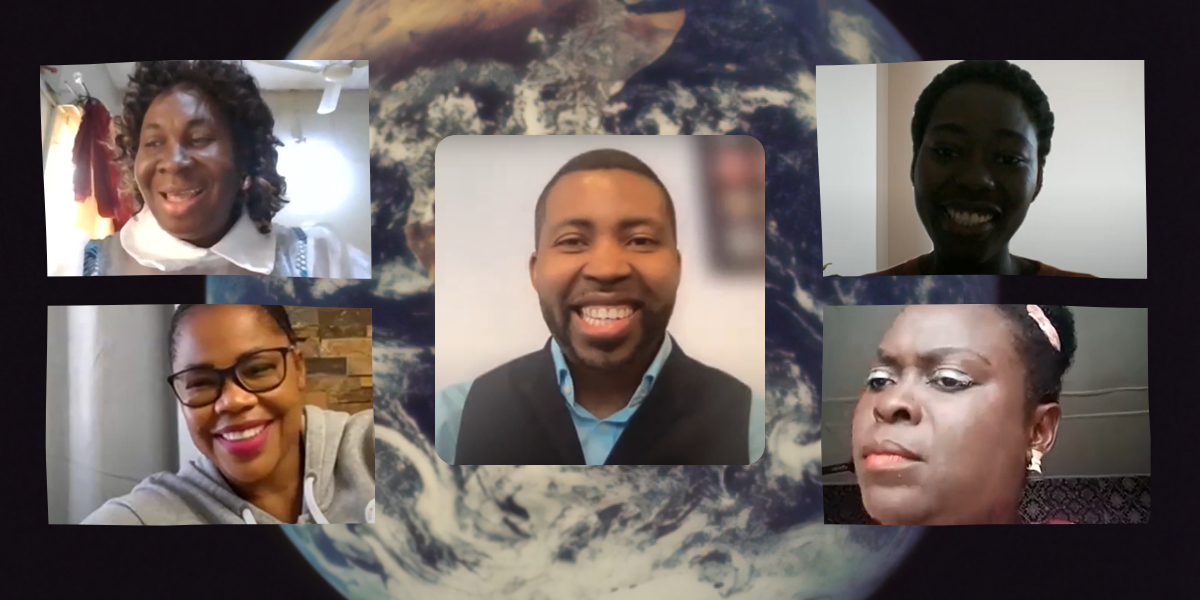 In July 2021, the focus of our PARTICIPATE engagement was the Women Innovators Network in Africa (WINA) programme, and more specifically women in research & innovation. On 29th July our webinar explored opportunities and challenges for African women in research & innovation. Moderated by Dr Akan Odon and the RECIRCULATE team, the webinar featured experts from Nigeria, Botswana, Ghana and the UK. Each guest speaker shared how their expertise and experience followed by questions and interaction with the attendees.
Afua Owusu-Kwarteng (Graduate Researcher & Coordinator of the RECIRCULATE "Women Innovators Network in Africa" initiative, Lancaster University) presented the Women Innovators Network in Africa (WINA) programme which is an international collaboration, led by Lancaster University with partners in Ghana, Nigeria, Malawi, Zambia, Botswana and Kenya. The programme brings together African academic researchers with African research users such as enterprises and community organisations linking them with their UK counterparts. The aim is to develop collaborations that can help to address some of Africa`s pressing environmental problems, focusing particularly on water.
Dr Patience Opata (Senior Lecturer in Agribusiness and Marketing at University of Nigeria, Nsukka (UNN), Nigeria) provided an overview of how research and innovation fit into agriculture in Nigeria. She started her talk with the role of the women in agriculture as enablers of food security and driver for innovation. She then presented her experience of challenges and opportunities as a woman working in agriculture in Africa. She concluded her speech with an identification of potential interventions for enhancing the African agricultural research and innovation landscape for women.
Dr Otlhapile Dinakenyane (Computer Scientist currently working as a Lecturer & Researcher at the Botswana International University of Science and Technology (BIUST)) presented how women innovators fit into the communications technology (ICT) industry. She firstly provided a brief overview of the industry including current challenges for women. She then highlighted the opportunities Botswana could offer such as youth initiatives, academia and non-governmental organisations. She concluded her talk with an overview of what women should do to create the future we all hope to see.
Dr Queeneth Kingsley Omoyibo (Senior Lecturer in Mechanical Engineering at Igbinedion University, Nigeria) presented how and where entrepreneurship fits into research and innovation. She firstly provided a brief overview of how entrepreneurship is relevant to research by highlighting key touchpoints such as business ideas = research questions, market research = literature review, business plan = project proposal. She then identified necessary steps in converting academic research into a successful business. She concluded her presentation with the Triple Helix Model which refers to a set of interactions between academia (the university), industry and government, to foster economic and social development, as described in concepts such as the knowledge economy and knowledge society.