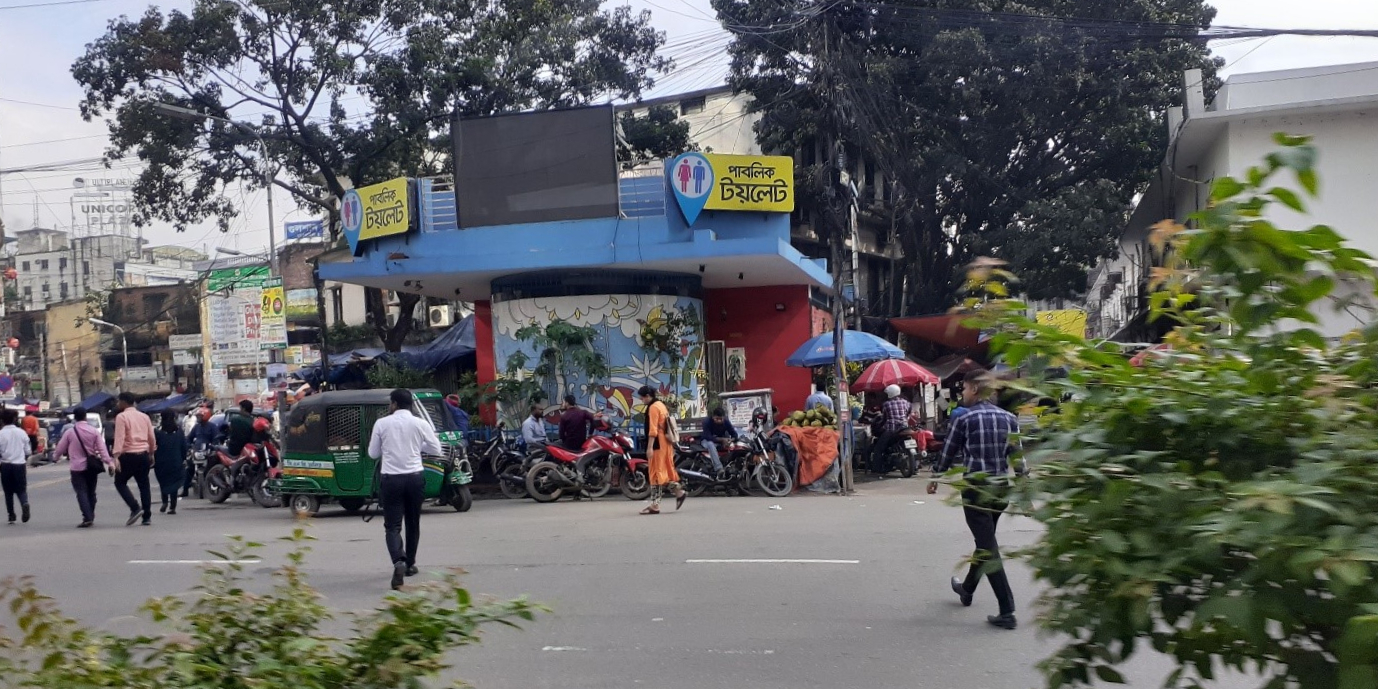 In October 2019, a team of researchers from Lancaster and Ghana travelled to Bangladesh for a knowledge sharing visit to visit a successfully implemented series of Sanitation Safety Plan (SSP) and Water Safety Plan (WSP) activities completed in the Last 100 Meters project. A major aim of the visit was to learn the best practices implemented by the team in Bangladesh through field visits and a workshop. Two NGOs were involved in the training: Water Aid Bangladesh and DSK. The team also presented updates of the RECIRCULATE project at the Department of Architecture in BRAC University, Dhaka. The following is a blog from Dr Reuben Larbi reflecting on one aspect of the trip.
Over 2 billion people worldwide are at risk of drinking water that contains human excreta due to poor access to sanitation services [1]. About a third of the human population do not have access to basic sanitation facilities [2]. This means that almost 2.3 billion people defecate at the beaches, open fields, or in structures that do not safely contain human excreta.
Poorly managed faeces contaminate drinking water and food, causing diseases such as cholera and diarrhoea, and even death especially among children under five years.  The World Health Organisation (WHO) estimates that 60% of diarrhoeal deaths globally are caused by unsafe water, sanitation or hygiene [3]. Many low-income communities disproportionately lack access to toilet facilities for different reasons including neglect by governments and lack of space.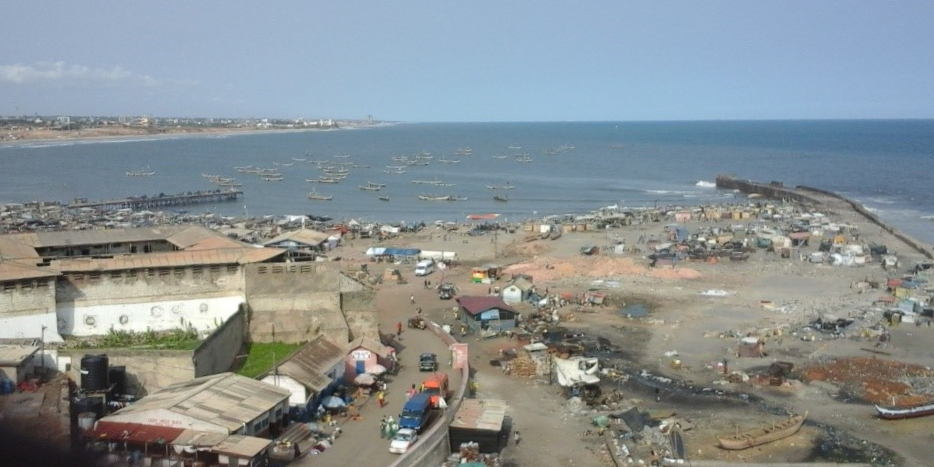 A beach in Accra that acts as place for open defecation for residents in low income communities
In the era of the Global Development Agenda and the quest to leave no one behind in accessing safe water and sanitation services, several approaches are being adopted to reach vulnerable populations, including residents of low-income communities. WHO recommends that shared and public toilet facilities that safely contain excreta can be promoted for households as an incremental step when provision of individual household facilities are not practicable [4]. Accordingly, safe sanitation systems that respond to local physical, social and institutional conditions need to be implemented according to the specific contextual conditions.
Shared toilets are not classified as safely managed due to the potential to transmit infectious diseases. Hence, there could be a dilemma on whether to provide shared toilets to meet the needs of the masses and curtail open defecation or strive to achieve a safely managed status by providing household toilets. This blog provides a reflection on case studies of the concepts of community and public toilets in Dhaka, Bangladesh.
Case 1: Public toilet
In Bangladesh, public toilets differ from community toilets based on the modus operandi and management style. Public toilets managed by not for profit organisations are located at public places and are accessible to all people across the spectrum of the social milieu. WaterAid Bangladesh is spearheading the construction of such toilets at public places.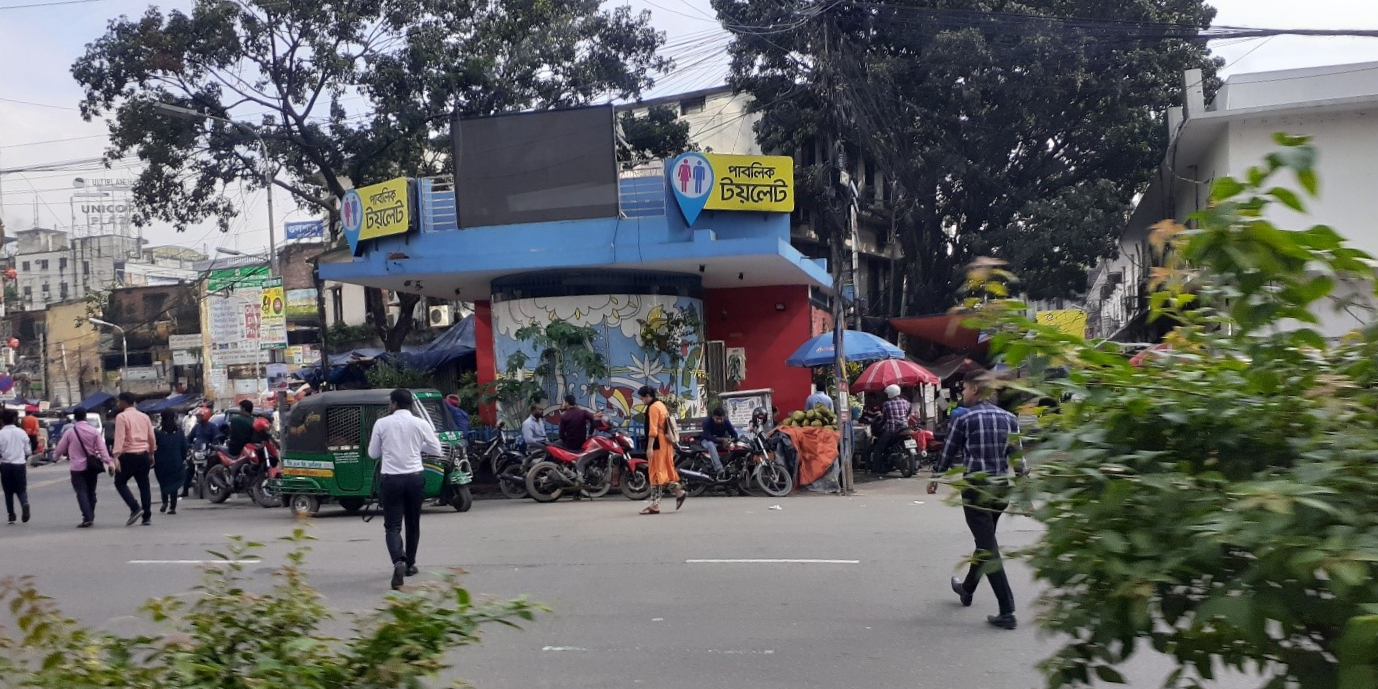 Public toilet constructed by WaterAid Bangladesh at the city centre in Dhaka
The Project Manager of WaterAid Bangladesh explains: "This toilet is situated at the commercial area of the town and it's suitable for people of all classes. There is a facility for the disabled, and provision for women in their menstrual period"
Such public toilets will save the environment from tonnes of human excreta that would otherwise be indiscriminately disposed in the environment.
Case 2: Community toilet
Community toilets on the other hand are shared and managed by a group of households. Community toilets are ideal for low-income communities where there is scarcity of space and residents would otherwise not have sanitation services.
A community toilet typically has two chambers for females and two for males and a water source for domestic and other uses. Safely managed community toilets have several advantages including the optimization of limited space, providing accessible and safe water and sanitation water services, and ultimately prevention of infectious diseases.

A community toilet constricted by DSK in a slum in Dhaka
The Joint Director-WASH for DSK explained that "We constructed these facilities in partnership with WaterAid Bangladesh under the WASH4UrbanPoor programme. It has two chambers for females and a chamber for males. We have also provided a water source here. Community toilets are managed by the community; the households that use them. This has addressed both sanitation and water need of the community. As you see, there is no space for household toilets, so this type of facility comes in handy".
These two models show high potential of meeting water and sanitation needs of vulnerable populations in low income communities. Household toilets are preferred; however these models of shared toilets could facilitate the quest to provide sanitation facilities to all without leaving anyone behind.
[1]
Progress on Drinking Water and Sanitation
-2017 Update: WHO and UNICEF [2]
Global WASH Fast Facts
, Centres for Disease Control & Prevention, 2018 [3] Global Health Observatory (GHO) data: World Health Organization; 2017 [4] Guidelines on sanitation and health. Geneva: World Health Organization; 2018. Licence: CC BY-NC-SA 3.0 IGO
Related Posts
RECIRCULATE research team publish IWA article

RECIRCULATE researchers at Lancaster University have published an article through the International Water Association. Ahead of UN World Toilet Day on 19 November, and [...]

How was it for you?

As the RECIRCULATE project comes to the end of its 4.5 year funded period, we asked those who joined us for the most recent [...]

Connecting the unconnected

  Informal toilets and a safe circular water economy International Symposium, Lancaster University, 28-29 March 2022 A venue for the exchange of ideas and [...]