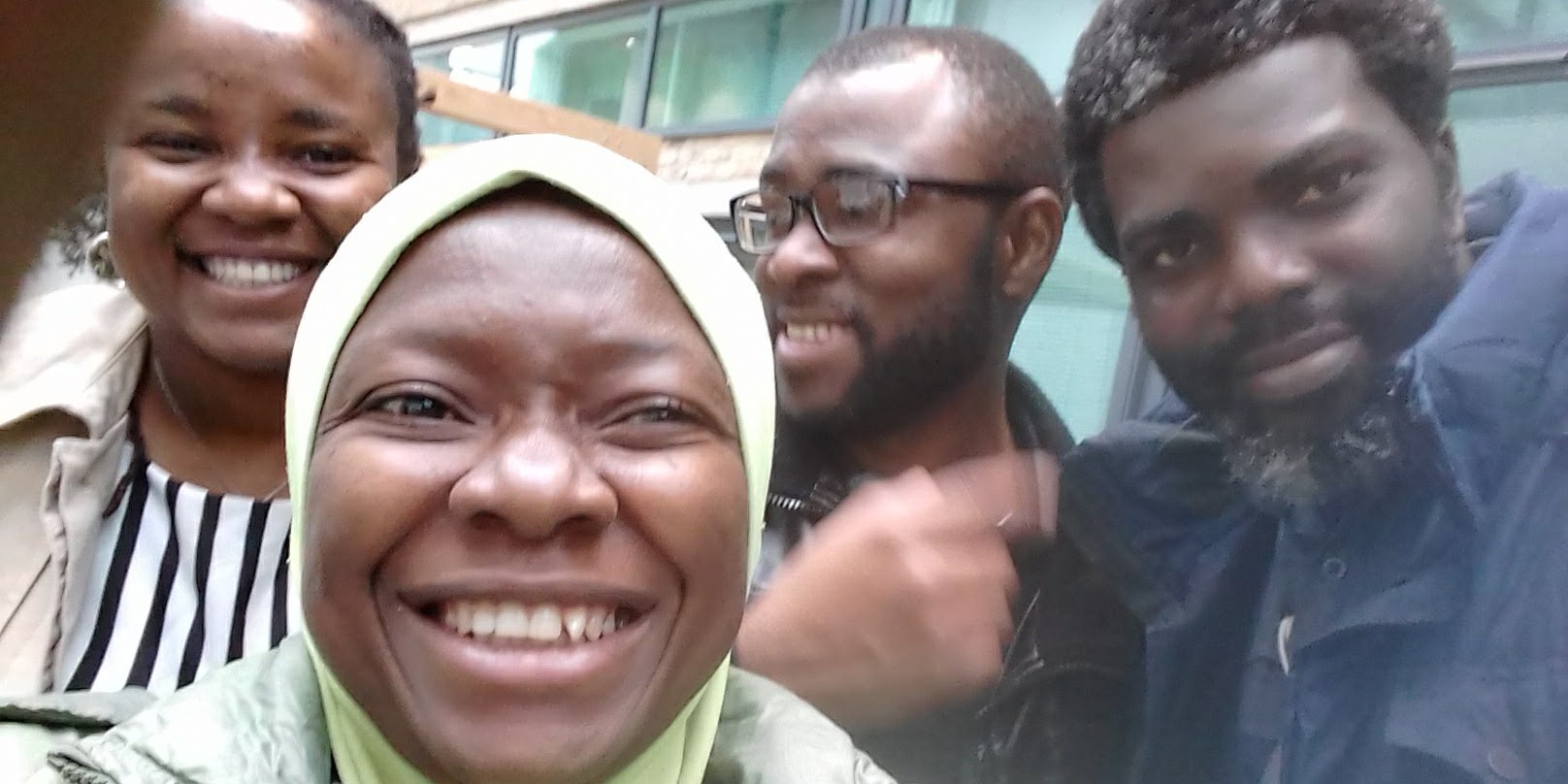 In this blog, developed from her highly commended entry to the FLOW "Write a Blog" competition", Dr Noimot Abisola Balogun reflects on one positive lesson from a very hard year.
For Africa, effective communications among the actors in the research value chain had long been a headache for health strategists like me – until 2019. Boom! How our world has changed almost 360 degrees in the past 12-14 months, a change that appeared to be the treatment for my long gotten headache. Did you ever think there would be a time in this tech age when people would wait on vaccine research and development like they would wait for who was winning the Champions league or FIFA World cup? Yes, it's happening!
Ready or not, research is the new bride on the global stage! When have we ever seen a word coined from research take centre stage in every policy, business and political speech. For the want of a better way, allow me to whisper that word into your ears: "COVID-19". The fact that a virus emerged from nowhere that has affected over 120 million people and claimed more than two and a half million deaths in the past year (WHO Dashboard, March 2021) is not the only surprise to me. We have all been horrified to see how those loses have brought terrible human and economic costs around the world, but I have also seen how the pandemic has forced nations and countries to listen to themselves despite differences. The name of the virus causing the pandemic could have gotten an award as a 'unifier' for science communication. What signifies this unity? Well, COVID-19 forced everyone to talk together and speak together. In other words, everyone is forced to come out of their siloes -their personal spaces – and discuss how to tackle the unexpected pandemic.
I grew up as a Nigerian to see the researchers in their laboratories or universities, business leaders in their offices and policy leaders in their ministries. They were all working actively for the wider community in their own ways and in their own 'personal spaces'. Did you ever wonder why those 'personal spaces' always yielded impact that seemed too repetitive to the beneficiaries? You've all heard the comments: "We have seen this before; You people have come here before, they just have to come to do their projects". Alas, the wider community who should use the findings do not appear to be interested.
If the COVID-19 pandemic has now shown us all that those personal spaces are not enough for impact, how do you begin to create a standard for what is enough? This is where the good news about the GCRF-funded RECIRCULATE Project comes in. Imagine the happiness to know about a novel project where research actors worked together to safeguard health, sanitation, food and water security? Indeed, 4 years on and still counting, RECIRCULATE ambassadors have been changing mind-sets one discussion at a time. Discussions among themselves and with their user communities, through their partnership projects that involve researchers, entrepreneurs and policy makers.
This project has set the pace to solve the many headaches of research strategy; Why do we have library halls in universities filled with project dissertations when these research findings could be used to change the communities around them? Why do business leaders see research as speaking to their past instead of their future? I have listened to some CEOs who believe what they need is a disruptive revolution not digging the past! Maybe this is borne out of another headache of researchers leaving these business leaders out only to seek their funds after the study? Why do community members get tired of answering what they feel are the same old questions when in reality, they are helping with a new set of questions by another researcher?
Obviously, the cure for my headache as well as for many others like me is more strategic interaction. A more meaningful communication! By strategic, I meant communication that fosters teamwork from the moment when an idea is conceived right the way through until it is adopted in the community. From my experience, I have no doubt that there is a gap begging to be filled. The RECIRCULATE project is showing the African development community that this is possible.
Therefore, as well as working together for a world without the pandemic, and free of all the dreadful social and economic losses that it has caused, we should also adopt a world of 'togetherness' which can be learnt from the template exemplified by RECIRCULATE. Let's just call it researching together for now and the future.
| | |
| --- | --- |
| | Dr Noimot Abisola Balogun is an expert in Public health intervention design and Communication and the founder of Linka.ng, a health relationship company that develops innovative engaging solutions for health systems clients to make health messages, research and services more meaningful to their audiences. In 2020, Noimot was invited as a volunteer for the Lagos State COVID-19 Risk Communication Pillar where she serves as the content team lead. An advocate for effective communication in healthcare delivery, Noimot has consulted for local and international organisations like PathII/DFID project, UNDP, US based Speyside Public policy group, Pharmaccess among others. She was also one of the 3 Nigerians selected as trainers in the knowledge exchange workshop funded by Global Research Council Fund in Malawi, 2019. The skills gained from health and water safety and sustainability led her to championing a cause to bridge the infection control gap in the final baths of Muslims in Lagos, Nigeria through her creation of bathing morgues for mosques. Noimot takes pride in designing bespoke community outreaches, and health promotion campaigns using innovative local solutions for her clients. |
All articles in The FLOW are published under a Creative Commons — Attribution/No derivatives license, for details please read the RECIRCULATE re-publishing guidelines.