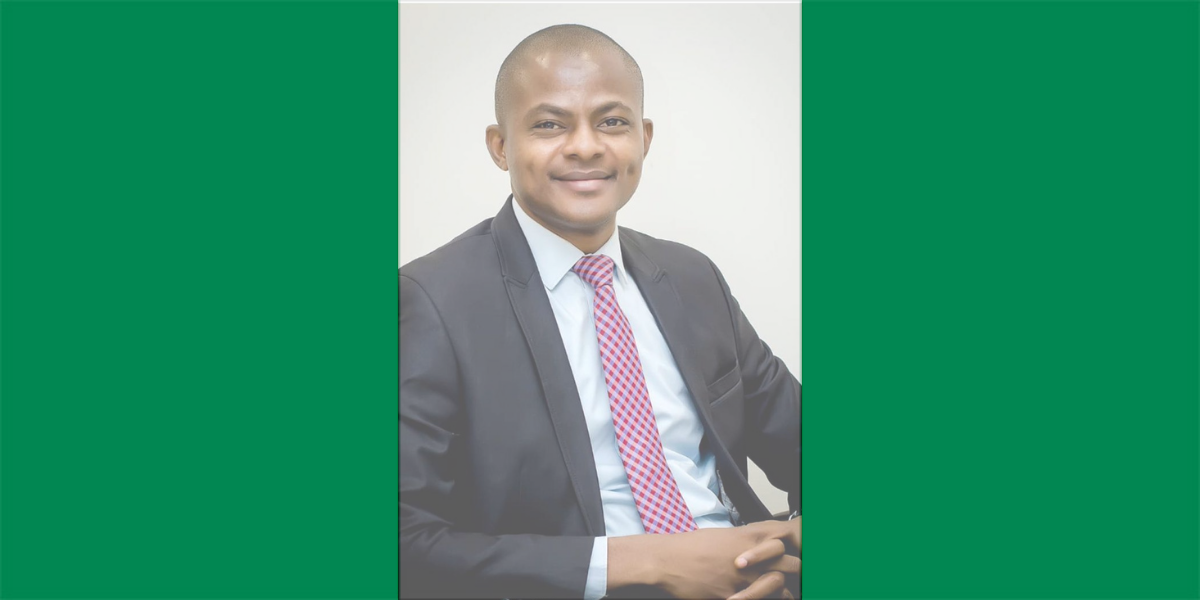 Dr Ikechukwu O. Agbo currently works as a Senior Legislative Aide at the Senate, National Assembly, Abuja, Nigeria. He also serves as the Executive Director of an NGO called Responsibility Initiative which he founded himself.
To mark Nigerian Independence Day, a national holiday which marks the independence of the country from the United Kingdom on this day in 1960, we recently interviewed Ikechukwu to find out a little more about him, his experience with RECIRCULATE and how he will spend the day.
How did you hear about the RECIRCULATE project and what has been your experience engaging with the project so far?
I first heard about the RECIRCULATE project through the Standards Organization of Nigeria (SON) in their collaboration with the University of Benin through the RECIRCULATE project in Nigeria. At the time, our Senate Committee had oversight responsibility over SON and so I attended one of the RECIRCULATE programmes at Lancaster University Ghana. I later applied for a residency and was selected to visit Lancaster University for one of their capacity building workshops.
I have had a great experience engaging with the project. It has broadened my knowledge and experience within the circular water ecosystems and my interest in generating power from waste has grown over the years. As a result of my RECIRCULATE experience, I am hoping that Nigeria's power (electricity/energy) challenge will be substantially solved by deploying biogas systems using the enormous quantity of waste generated around the country.
How are you celebrating or how will you be celebrating the Nigerian Independence Day?
I will celebrate Nigerian Independence by praying for the country on the 1st of October and by reviewing and improving my resolve and strategies to take responsibility for the transformation of Nigeria.
What would you say are the two biggest challenge you face in Nigeria in your line of work?
Two biggest challenges I face in Nigeria in my line of work are 1) leadership irresponsibility & 2) ethnic/religious bias/fanaticism.
Are there opportunities you think can be explored, bearing in mind these challenges you highlighted?
The leadership challenges we face in Nigeria are actually opportunities for young upwardly mobile Nigerians to rise up and take responsibility to ensure good leadership and development of the country. Lack of adequate electricity is one of our major challenges, but it's also an opportunity for biogas and renewable energy businesses.
Any final words on your country Nigeria?
Nigeria is a great country with incredible potentials. We shall continue to have faith and work until its potentials are fully realized.
All articles in The FLOW are published under a Creative Commons — Attribution/No derivatives license, for details please read the RECIRCULATE re-publishing guidelines.