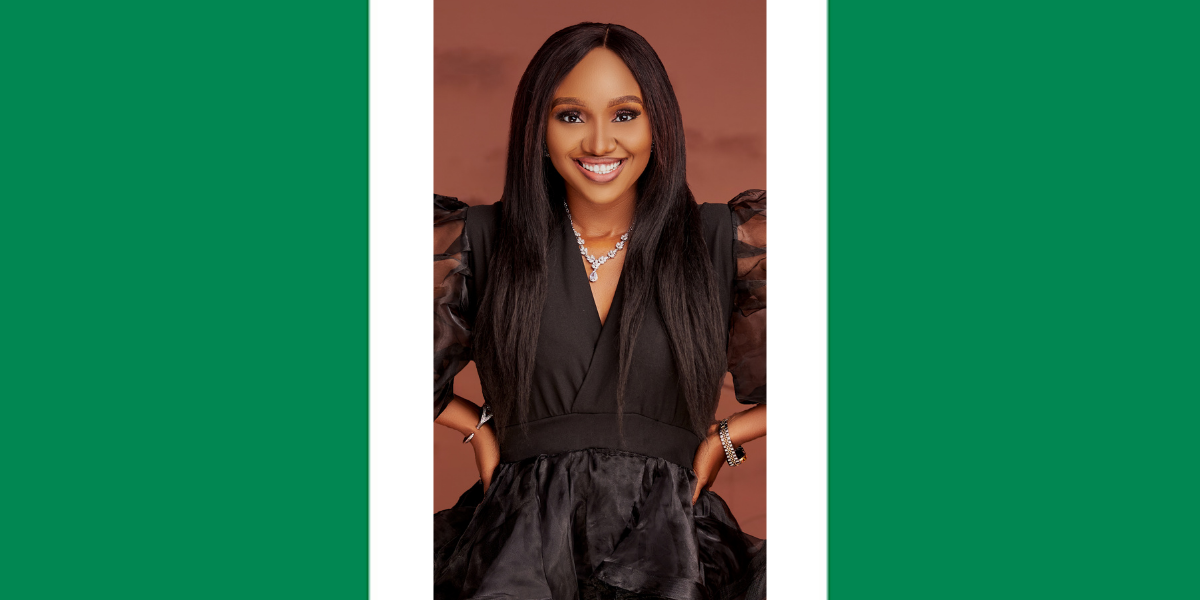 Onyinye Obiora-Okoye owns and runs international schools in Nigeria that offer nursery, primary and secondary education with other affiliations in agriculture, business, gender and entrepreneurship. She has a Bachelors Degree in History, a Masters Degree in History, a PGDE in education and a PhD in History and International Relations (in view).
To mark the UN International Day of Education we recently interviewed Onyinye to find out more about her and education systems in Nigeria. This year's International Day of Education is focused on showcasing the most important transformations that have to be nurtured to realise everyone's fundamental right to education and build a more sustainable, inclusive and peaceful futures (UN Sustainable Development Goal 4).
How did you get to hear about and engage with RECIRCULATE as a project?
I got to know about the RECIRCULATE program online via posts from Dr Akanimo Odon.
What has been your experience engaging with the RECIRCULATE project so far?
My experience engaging with the RECIRCULATE project so far has been amazing and elucidating. My work has greatly benefitted from my engagement with the project in diverse ways such as capacity strengthening, addressing relevant challenge areas, development of equitable partnerships, growing and delivering genuine interdisciplinarity in research and developing international networks to mention just a few.
Do you have any plans for International Education Day?
My plan for this year's education day is to carry out an enlightenment campaign on clean water and sanitation challenges within school environments.
How will you reflect on this year's theme – the most important transformations that have to be nurtured to meet the UN's Sustainable Development Goal 4, Quality Education?
My deepest reflections on this year's theme – "the most important transformations that have to be nurtured to meet the UN's sustainable development goal 4, quality education" have bordered mostly on the deplorable state of the educational system in my country. No form of development can be sustained within an uneducated clime until genuine transformation has been achieved through quality education.
Are there any success stories you can highlight which have contributed towards impactful changes?
My passion for quality education inspired me to establish international schools in Nigeria and the success stories have been absolutely tremendous. One of the very impressive success stories that I would like to highlight here as a major contribution towards the impactful changes in the lives of our students, was our adoption of a RECIRCULATE program in our schools that hinged on waste and water management. This created a great deal of awareness on waste management and brought up a lot of laudable initiatives to save natural resources. Teaching themes around reducing, recycling and reusing has had an economic and environmental impact on the students and the schools in general.
What would you say are the two biggest challenges you face in your line of work?
The two biggest challenges I face in my line of work are:
Lack of finance.
Dearth of adequate resources.
What do you think the most important areas for development are, bearing in mind these challenges you highlighted?
The most important areas for development bearing in mind the above highlighted challenges are as follows:
The creation of easily accessible channels for financial support.
The development of structures and platforms that would sustain the provision of adequate human and material resources.
Where do you want to see education and schools in Nigeria in 5 years time?
Five (5) years from now, I would honestly like to see education and schools in Nigeria at the point where every single Nigerian (both male and female) in every part of the country, would have access to quality education regardless of their culture, age, sex, ethnicity, religion or financial status.
Do you have any final thoughts about your country and education?
My final thoughts about my country and education are on the disparity in the degree of access to quality education across the six (6) geo-political zones within the country and the variances that exist across the cultures, religions and tribes that exist within these zones. Some areas have achieved quite significantly advanced milestones in this regard as opposed to other areas that are basically still in the woods in this regard. This confirms that the UN goal is achievable if the right steps are taken and if the desperately needed pertinent support is given as appropriate by all the relevant stakeholders.
All articles in The FLOW are published under a Creative Commons — Attribution/No derivatives license, for details please read the RECIRCULATE re-publishing guidelines.