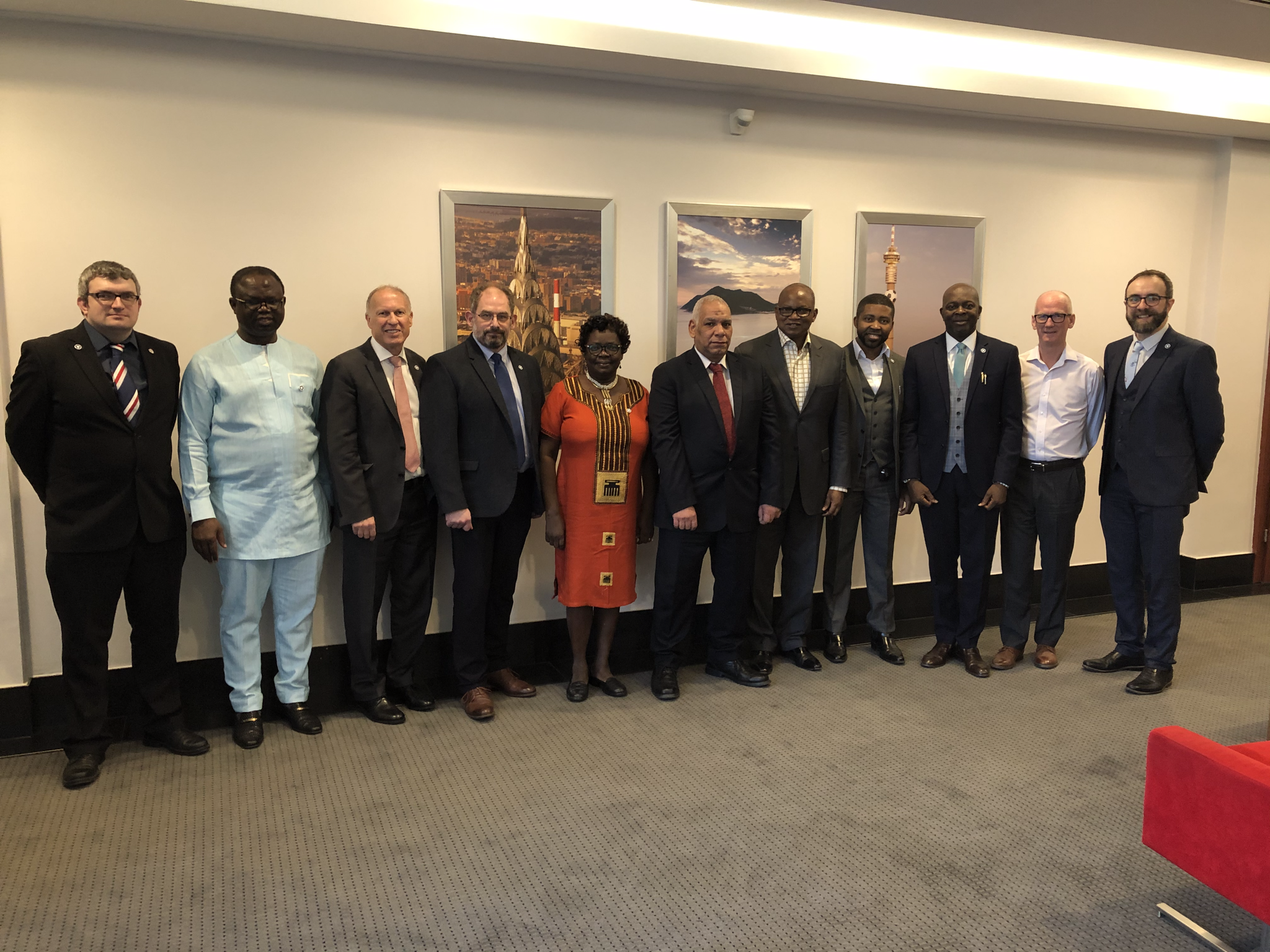 The third meeting of the RECIRCULATE Advisory Board took place over two days (15-16 January 2020) in Abuja, Nigeria. The meeting was chaired by Dr Ahmed Hamdy, the Executive Director of the African Union, Scientific, Technical and Research Commission (AU/STRC). The other Board members in attendance were Prof. Jimmy Adegoke from University of Missouri Kansas City; Prof. Esi Awuah, Professor of Environmental Health and Sanitation, Kwame Nkrumah University of Science and Technology (KNUST), Ghana; and Prof. Alan Jenkins, Deputy Director of UK Centre for Ecology and Hydrology.
RECIRCULATE project leads from all four Phase 1 partners presented updates from all research workpackages, along with reports on the 2019 workshops and residencies. The meeting also addressed project management and plans for future activities.
The Board congratulated the team on achievements across the whole project and provided guidance on updated reporting procedures.