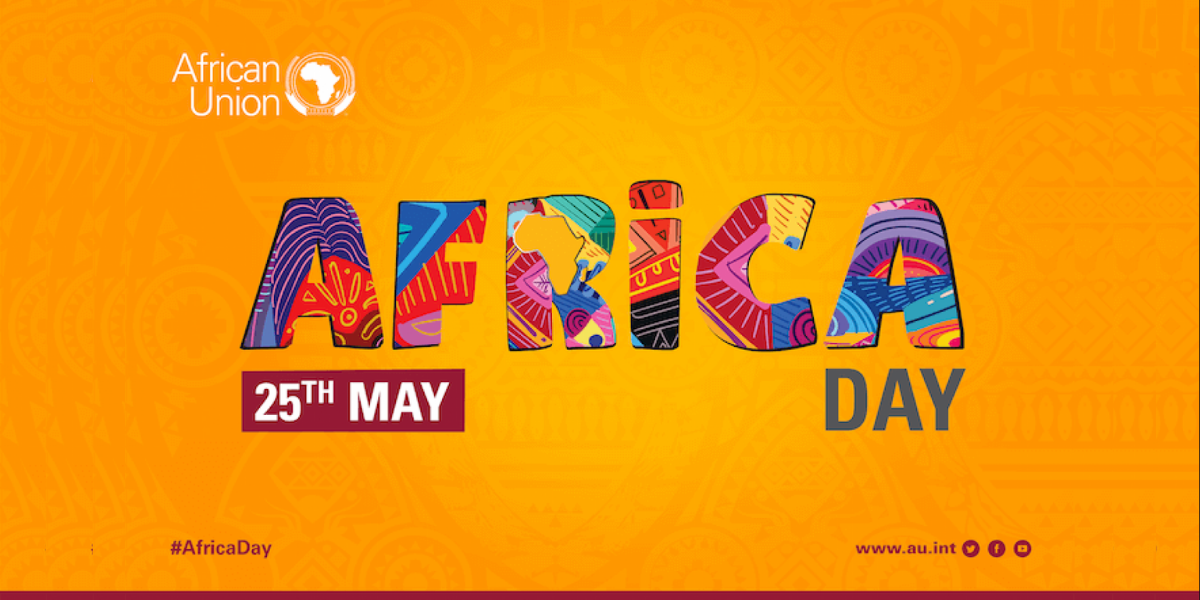 Tuesday 25th May 2021 is Africa Day, so we decided to ask the RECIRCULATE family across 7 countries to tell us the benefits of being part of our pan-Africa network. Here is what they said…
RECIRCULATE Africa, presented to me new avenues in my career that I would never have ventured into. It was the last of the two workshops that I attended that made me realise that I had unknowingly erected fences to my academic and research work. During this workshop my approach to research was challenged by the different presentations delivered that emphasized the need to integrate entrepreneurship and innovation in the work of academic and research staff. I vividly recall being very dissatisfied with myself, and I began to probe the approaches shared during the workshop. I have since established a network of peers with whom I am now working, on multidisciplinary projects that address various societal needs. I can say that my take home message from RECIRCULATE Africa is that "science must work for society".

Ngawo Namukonde is a lecturer at The Copperbelt University in Zambia.

My journey with RECIRCULATE began in March 2019, the RECIRCULATE Building Institutional Capacity For Knowledge Exchange & Engagement workshop which was held at Lilongwe, Malawi. My journey with RECIRCULATE has by far been much fruitful to both my career, business and self growth. RECIRCULATE exposed me to a pool of professionals in different faculties across Africa with whom to converse and share knowledge and experiences. I have experienced self growth in perception to other peers, I must say because I used to perceive researchers as theory based, zero-action for actualization, but I have since learnt the importance of collaboration with them to fully attain targeted SDGs which is evidently positive. RECIRCULATE has eased means for me to benchmark on solutions and concepts from different nations as we discuss and share knowledge in our chat platform. I therefore safely and gladly recommend my peers to join RECIRCULATE for growth in attaining greater globalization goals.

Phillip Sellwe is the Managing Director for Clean Tech Innovator at Bayon Holdings Pty Ltd, Botswana.

It's a great privilege for me to be part of the RECIRCULATE family. Through  RECIRCULATE Knowledge Exchange and Engagement Workshop in Botswana in 2020, I had opportunity to meet many people from different countries of Africa. With this engagement, I improved my critical thinking abilities facing to sanitation problems and seeking for the need of partnership between research and the entrepreneurs. Therefore with this awareness, in my classes I emphasize and pass the experiences to students. Through the webinars we have opportunity to participate every month, for learning and sharing  differences and similarities existing in Africa, in strategies to solve problems and also opportunities to make partnerships. This helps to find solutions that are adaptable to our context in order to guarantee achievement of the SDGs. I am involved in SDGs 6 and 7, using research and transfer technology to young people in order to become entrepreneurs.

Julia Silota, is a lecturer at Zambeze University in the Faculty of Environmental and Natural Resources Engineering, Mozambique.

Food deficit in Africa is a big problem which has been exacerbated by the general lack of entrepreneurial skill among agriculture graduates, who have no means of turning their knowledge into money. The RECIRCULATE programme has come in to plug this hole by creating the nexus between the farm and money. Youth unemployment rate is increasing sharply amongst young people aged 20 to 29 years in sub-Saharan Africa. The programme under the theme SETS (Stimulating Entrepreneurial Thinking in Scientists) has actively campaigned for increased student engagement in entrepreneurship. As an entrepreneurship lecturer at Egerton University, Kenya, problem-based learning approach knowledge and skills gained from the programme in teaching entrepreneurship is a stepping stone that graduates use to get into entrepreneurship and avoid unemployment.

Victor Kilui Wabwile is a Research Intern at African Technology Policy Studies Network (ATPS), Kenya.

My interest in clean energy specifically bio-energy, which involves converting waste to energy, started with my experience during a Commonwealth Professional Fellowship awarded in 2019, where  I was introduced to the RECIRCULATE program. The SDG's 6 & 7,  Clean Energy, Clean Water & Sanitation are two of the many SDG's addressed by RECIRCULATE. The link between these resources in the areas of sewage disposal to energy generation and water used in food production and now with execution of the ACTUATE project led me to understanding the possibilities that result from eco-innovation, capacity building and the interdisciplinary approach, all of which RECIRCULATE is hinged on. My experience with RECIRCULATE has also exposed me to the work being done by the female researchers and the empowerment of women through the programme and has led me to energize my work in girls and women.

Nkechi Emmanuella Anasoh works on various research and pre-feasibility projects in bio-energy and net zero for the advancement of clean energy, clean water & sanitation. She is also a STEM ambassador encouraging girls to take up STEM by beating gender stereotypes and promoting gender equality in Nigeria.

It has been a great opportunity working with a large interdisciplinary team from different countries. This gives the opportunity to practically understand and appreciate the interconnection between disciplines and how these disciplines can work together to solve societal problems. In working with partners in other countries, I realised Africans have all the resources for development ranging from natural to human resources. Notwithstanding, our developmental problems are numerous but we rely on central governments to solve all these problems while the private sector (the engine of growth) is given less attention and support. I also realised there is so much gap between research and development.

Anthony N-yelkabong is a Research and Engagement Officer at Lancaster University Ghana, Accra, Ghana. He is part of the team delivering RECIRCULATE Workpackage 1 – Entrepreneurship & Innovation and leads the implementation of the Stimulating Entrepreneurial Thinking in Scientists programme.

I took part in the RECIRCULATE Entrepreneurship and Innovation Workshop in Kenya in 2020. The workshop included a lot of interaction about how we can bring positive impact using our resources and networks. What impacted me is that we are local champions in our countries and together we can achieve this through the various networks. Thank you RECIRCULATE for creating such great networks. The great networks created didn't just end at the workshop but have continued and have been of great benefit to my career and our business. We have made some positive changes which has helped to make some good and worthwhile decisions. A lot of ideas on sustainable changes have been shared and this can help to end poverty, protect the planet and ensure prosperity for everyone by 2030 in line with the SDGs. The network promises to fulfil our dreams of making Africa great. It's been a great experience. RECIRCULATE Africa is the way to go.

Cynthia Tembo Kaumba is is an entrepreneur running Fruitful Beverages Ltd, a family business involved in juice manufacturing, bottled water, vegetable farming and meat processing in Zambia.

Networking has supported my career development and helped me in my current role. It's a great way to get a deeper understanding of the happenings within different department in my company and around the world. The effect of networking having feelers out there in the industry is great but it might be in a positive way, eg. career advice, mentoring, information, company to company relations. In all its good to network with the right people. Networking has advance my career by having contacts with people with same profession and broad minded people. Studying at Lancaster University gave me the opportunity to associate with people from different countries and different ideas and that really had an impact on my social and business life. Involving myself with different individuals, cultures and practices has helped me in several ways. Networking helped me to meet business minded people that shares same dreams and aspirations especially the virtual ones.

Ing. Isaac A A Wutoh is a civil engineer by profession and he works with the Hydrological Services Department as a Western/Western-North Regional Engineer, Ghana.

"Your network is your net worth" so the saying goes. In almost two years of being part of RECIRCULATE Africa, I have had the privilege to meet and network with like-minded individuals. These networks have not only impacted my career positively, they have also birthed progressive projects through collaboration and synergy. Being the 2019 UN Chairwoman Award recipient, I am a firm advocate of gender equality and empowerment of girls and women. In as much as girls and women represent half of the world's population, they continue to be underrepresented at all levels of political, social and economic leadership. RECIRCULATE has women researchers and Women Innovators Network for Africa (WINA) which I am a part of, has stimulated and opened my mind through conversations and other webinars facilitated by RECIRCULATE monthly, I have gained insightful knowledge, exchanged ideas and strategies to help solve the gender inequality problem and make positive strides in attaining SDG number 5. I look forward to an Africa with more girls going to school and those in higher education move into STEM-related fields, zero girls forced into early marriage, and more women serving in parliament and other positions of leadership. I believe it can be done.

Dr Nellie Kangwa is a CEO of Project Life Design Limited, Zambia and a WINA Power Lady.

RECIRCULATE has especially enhanced my appreciation of inter-disciplinarily. "Two heads are better than one" is a common phrase, but RECIRCULATE made it clearer to me with emphasis on the need for partnerships with different sectors including: local communities, government, business, and academia. It is important to aim at needs-driven research. This can be achieved if we partner and work together to co-design and co-implement impactful projects. The approach is important for ownership by all stakeholders, and sustainability of outputs. We need to work together, to foster holistic critical thinking and collectively solve societal problems. When we work together sharing different ideas, methods, approaches and experiences, we are able to better understand the problems in our societies and come up with new approaches to solve complex problems that may be difficult to handle with one expertise. Inter-disciplinary approaches to research makes science more relevant to solving critical societal problems.

Dr Felly Mugizi Tusiime is a biodiversity and environment management specialist working as Head of the Climate Change and Environmental Sustainability Program at the Africa Innovations Institute, Kampala, Uganda.

My story with RECIRCULATE started with the Stimulating Entrepreneurial Thinking in Scientists (SETS) programme. The idea of solving the issue of product adulteration which had been a big problem to my organisation for more than five years, was conceived and birthed. I began by interacting with people and asking how best to begin to rebrand Cutix Cables. To cut the long story short, I proposed a rebrand to the management and board: to change the outlook (the packaging) of our cables. This includes a new label, wrapping sheet, strapping material. This was approved and was achieved with the help of the team from production department, procurement department, sales department and distributors. This action brought about an extra high performance of our brand in the market in term of visibility and customer confidence and trust. And to us as a company, our sales figure rose by over 30%. No case of adulteration has been recorded till date. Our surveillance level increased too.

Chiamaka Ada Ikebuilo is Head of Business Development at CUTIX Plc, Nigeria.