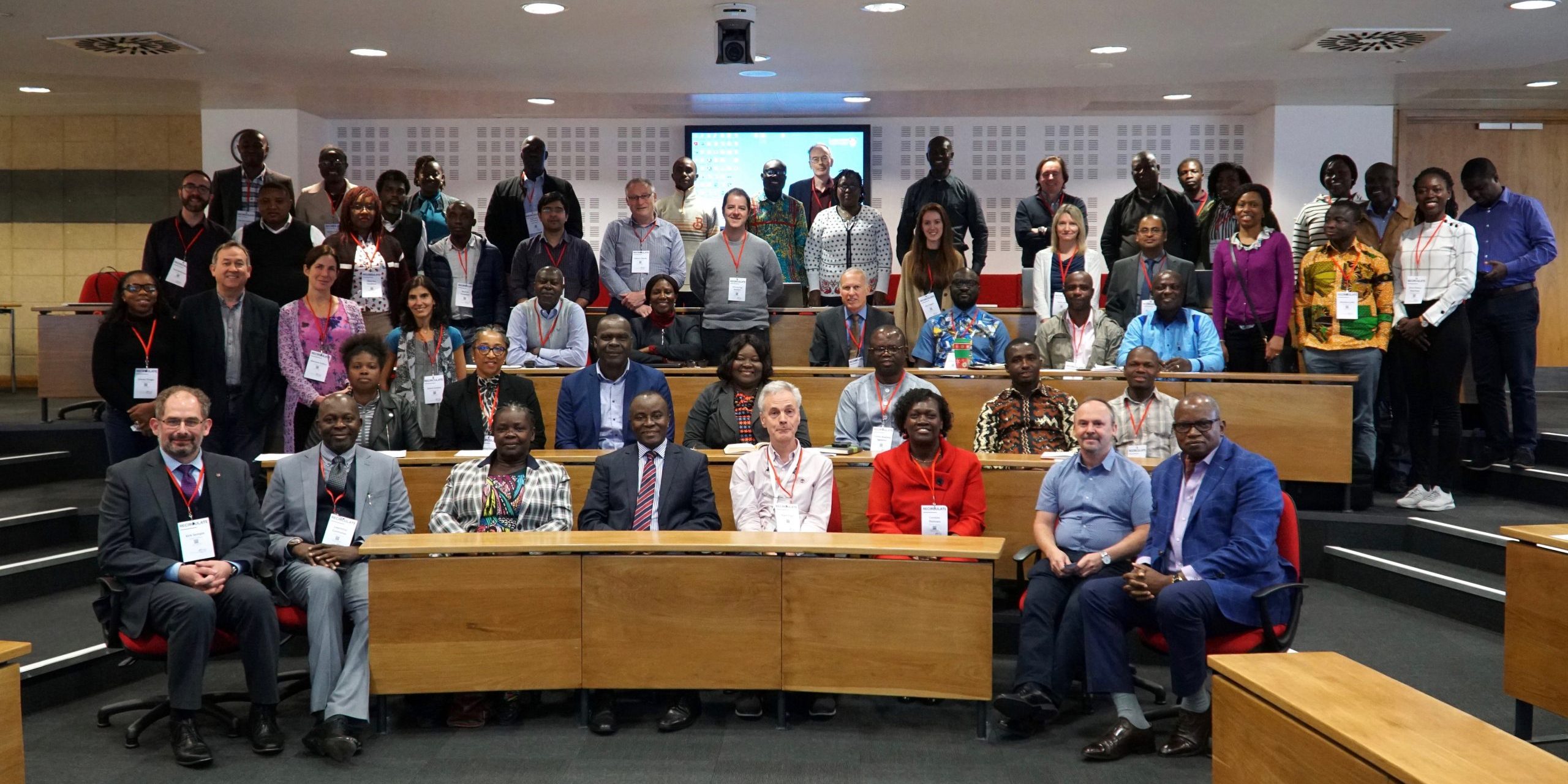 Introducing the RECIRCULATE blogs, and the background to the project and its research.
If you are reading this, then there is a good chance you might also have read the description of The FLOW at the top of this section of the RECIRCULATE website. That description talks about The FLOW as the stories behind the project's research, written by those closest to the work of the project and to the challenges and solutions associated with the "circular water economy". That might still leave you with questions about the details of this GCRF-funded project and why we want you to read the stories behind the research. I hope that this blog will answer those questions.
Your first question might be why have we have called our collected stories "The FLOW"? One reason for that name emerges from the concept that is the basis of the whole RECIRCULATE project – the "Circular water economy". For us, the flow of water and other materials in the circular water economy starts with waste, including human waste. As you'll have realised, 'other materials' is a euphemism. I can share with you something I have learned from working with my RECIRCULATE colleagues. That is that I can legitimately write about "shit flow diagrams" here. "SFDs" to the initiated, they are entirely respectable elements in the science and engineering of sanitation. For RECIRCULATE, SFDs integrate with the production of energy from waste, and new approaches to fertilising and irrigating crops. Understanding this flow of materials in the circular water economy is central to RECIRCULATE, but it's not the only flow that is important for us.
The flow of ideas and information is another key foundation of the project. The description of the project on our homepage refers to "new partnership-based approaches…" and establishing "…. robust, durable and equitable partnerships". How are those possible without an effective two-way flow of ideas and information between partners? RECIRCULATE's partner organisations are based in Botswana, Ghana, Kenya, Malawi, Nigeria, the UK and Zambia, but our network now reaches across fourteen African countries. In fact, building on existing relationships the network now extends as far as Bangladesh and India.
The network is also diverse in the expertise, experience and activities of those involved. We cover multiple sectors and disciplines. We have administrators, business people, entrepreneurs, journalists, policy experts and decision-makers, as well as academics and researchers. The flow of ideas and understanding between disciplines is essential for us to deliver "Interdisciplinary co-designed research". Even more critical, our aim to work "…with, in and for their communities ….." depends completely on the two-way flow of understanding, information and knowledge between community members and researchers.
The FLOW is one way for that exchange of ideas and information to happen. This builds on knowledge exchange events, one-week workshops and four-week residences that have brought together researchers and research users throughout the project. These events are vital parts in the capacity strengthening that is at the heart of RECIRCULATE. They also laid the foundation for the thriving RECIRCULATE network- PARTICIPATE– that continues to link participants from across Africa. Our sister project ACTUATE is a further step in the exchange of ideas with our communities. ACTUATE establishes sites at University of Benin in Nigeria and Umar Bun Hatab Islamic Basic School in Ghana that demonstrate new technologies to their potential user communities.
All of these activities contribute to the exchange of ideas and information within RECIRCULATE and its existing networks. The FLOW is another part of that exchange. It is also a route that we hope will make our RECIRCULATE stories accessible to anyone interested in the challenges and solutions that we are working on. We can think about those 'challenges and solutions' in terms of the United Nations Sustainable Development Goals (SDGs). Different elements of RECIRCULATE are relevant to SDG1 (No poverty), SDG2 (Zero hunger), SDG6 (Clean Water and Sanitation) and SDG7 (Affordable & Clean Energy). Of course, we only touch on some elements of what are very complex challenges. We are especially interested in the areas of overlap between these different SDGs. That's the circular water economy.
If you are interested in finding out more about RECIRCULATE then you could check out the short videos that describe the different elements of our work. If you have more time then have a look at our two special broadcasts on CNBC Africa. In our first broadcast, the leaders of some of the project partners give their 'take' on the project, and how it benefits their organisation. In our second broadcast, some of our research leaders talk about the background and aims of their elements of the project.
Another way that you can keep in touch with RECIRCULATE and the topics that it covers is through our new program of open-access webinars. Each month, members of project team will provide up-dates on different aspects of the project. You can find an up-to-date programme of our webinars and other activities via the PARTICIPATE page.
Which brings me back to The FLOW. We hope that you will find our RECIRCULATE stories interesting and useful. If they are then we hope that you will want to share them with your own networks and audiences. For that reason, you are welcome to re-publish any of our blogs so long as you follow our guidelines for republishing. In a nutshell, we hope that you will 'go with The Flow'.
| | |
| --- | --- |
| | Professor Nigel Paul is a plant scientist at Lancaster University, UK. He was RECIRCULATE's first director and moved to become the editor of The Flow as part of winding-down towards retirement. Nigel has a BSc from Reading University, UK and a PhD from University of Lancaster, UK. He has worked in university research, teaching and management for almost 40 years. |
Related Posts
Making the Business Case for Anaerobic Digestion in Africa: Business models from across the continent

Grace Bridgewater from the Lancaster Environment Centre and Cathy Olphin from Lancaster University Management School summarise the key outcomes of their analysis of anaerobic [...]

Healthy writing retreats: dare to enjoy your writing and joy will abound! Bear with me and try it out.

Dr Joana Pais Zozimo, a RECIRCULATE Senior Research Associate, reflects on the ongoing impact of healthy writing retreats, in her double capacity of qualified [...]

Spotlight Inverview – Sylvia B Mwansa

Sylvia B Mwansa holds a Master of Business Administration International (MBA(I) from Edith Cowan University, Australia. Her Unique Value Proposition is that, she is [...]