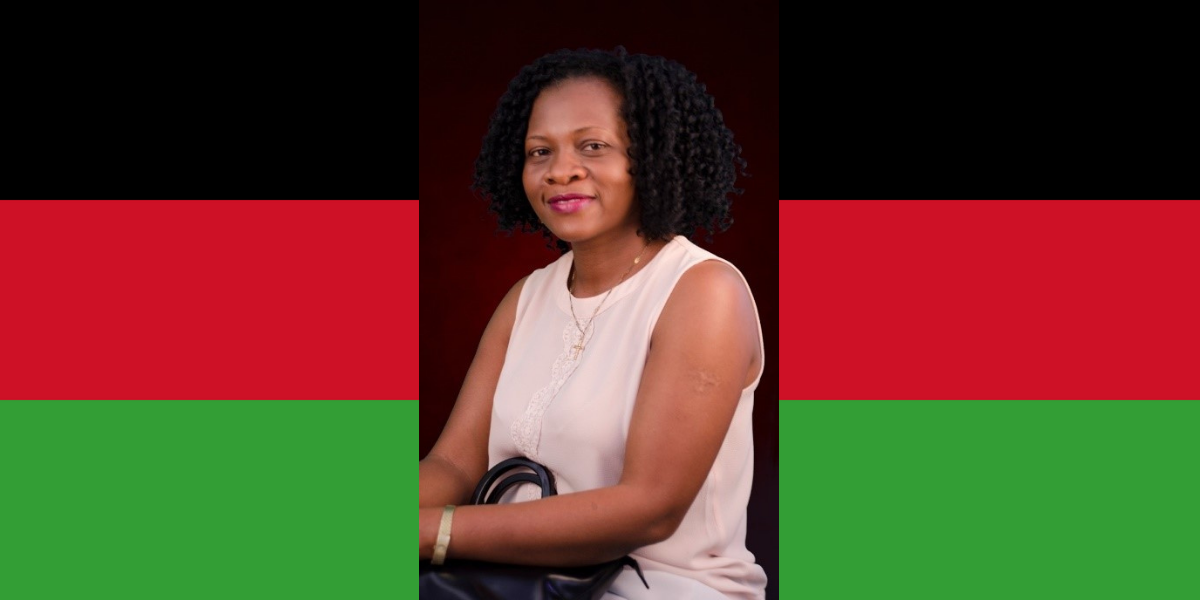 Gift Kadzamira is the Director of Documentation and Information Services at the National Commission for Science and Technology (NCST), Malawi with over 10 years of experience in information, knowledge management and librarianships. She also holds a Bachelor`s degree from University of Malawi and a Master`s degree from Robert Gordon University in Scotland.
To mark the Malawi Independence Day, a holiday in Malawi to celebrate 57 years of independence and 63 years since its founding father, Hastings Kamuzu Banda, returned to the British colony of Nyasaland, Dr Akanimo Odon recently interviewed Gift to find out a little more about her, her experience with RECIRCULATE and how she celebrates Malawi Independence Day.
How did you hear about the RECIRCULATE project and what has been your experience engaging with the project so far?
I firstly heard about the RECIRCULATE project through our Director General who had networked with Dr Akan Odon. After that, I engaged in several meetings with Lancaster University staff members. Through my experience with RECIRCULATE, I benefited from learning and gaining new knowledge especially on knowledge exchange and engagement  as well as from networking with colleagues from places all over the world like Ghana, Nigeria and the UK.
How are you celebrating or how will you be celebrating the Malawi Independence Day?
It's been 57 years since our independence and it's a time of reflection on how we want to move the country forward especially now that we have just launched our Plan called Malawi 2063 which has Science, Technology and Innovation set as enablers. However, due to the pandemic, I will be home watching the celebrations over the TV as the country will be having prayers, in a bid to observe the COVID regulations .
What would you say are the two biggest challenge you face in Malawi in your line of work?
The country has been unable to satisfy the needs of our researchers in terms of providing grants for research and land which would enable the NCST to implement its multipurpose infrastructure for nurturing and improving the innovations done by local Malawians.
Are there opportunities you think can be explored bearing in mind these challenges you highlighted?
Yes, continuous engagement with the government so that NCST is capacitated both in terms of financial and land resources to fulfil its mandate as stipulated in the Science and Technology Act. Also, revising the 2002 Science and Technology Policy so that it incorporates emerging issues in the sector such as innovation issues. Again, the fact that NCST`s stakeholders look up to it is a plus which needs to be capitalized so that the stakeholders are satisfied with the services offered to them and in return they will fight for NCST.
Any final thoughts about your country Malawi?
Being the warm Heart of Africa which has put science, technology and innovation at the centre of its Plan, Malawi 2063, and also the domestication of STISA into our policies means that a brighter and better future is possible, it's just a matter of being focused and holding each other hands for us to move from low to middle income. It can be done, Viva Malawi and Happy 57!
All articles in The FLOW are published under a Creative Commons — Attribution/No derivatives license, for details please read the RECIRCULATE re-publishing guidelines.