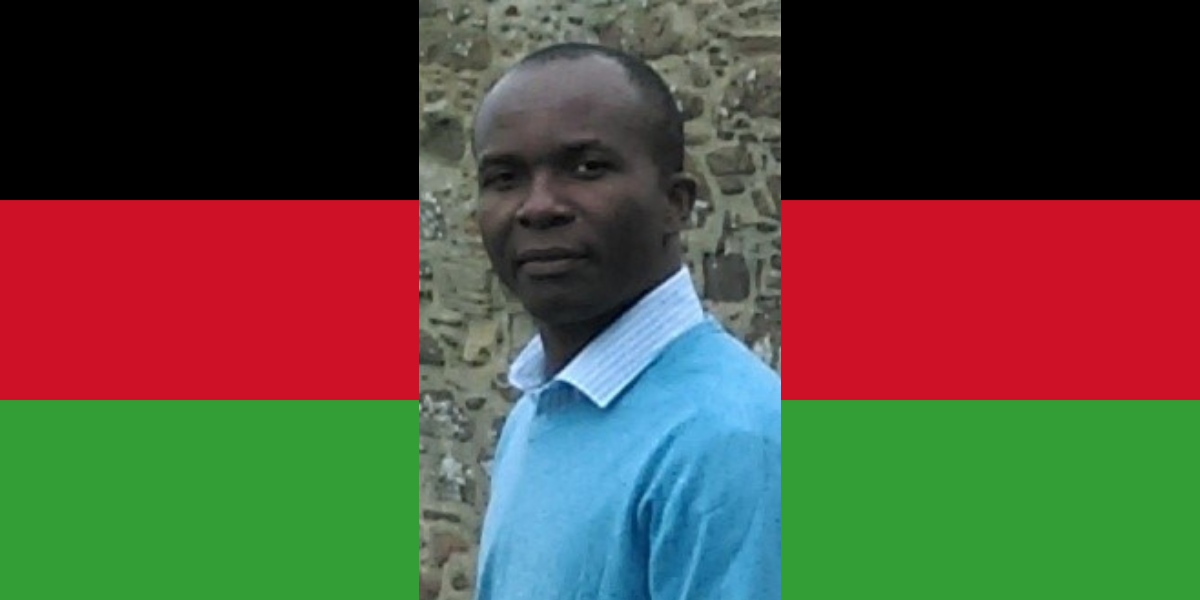 Kondwani Wella is a librarian at Kamuzu University of Health Science (KUHeS), formerly Kamuzu College of Nursing, and a two-time graduate of University of Malawi. He holds a Bachelor's degree in Education and a Master`s degree in Computer Science. Kondwani was trained as a librarian at the Robert Gordon University in Scotland where he completed a Master`s degree in Information and Library Studies. In 2015, he completed his doctoral studies at University of Sheffield in England.
To mark the Malawi Independence Day, a holiday in Malawi to celebrate 57 years of independence and 63 years since its founding father, Hastings Kamuzu Banda, returned to the British colony of Nyasaland, Dr Akanimo Odon recently interviewed Kondwani to find out a little more about him, his experience with RECIRCULATE and how he celebrates Malawi Independence Day.
Please briefly share with us your professional history.
Before joining KUHeS in 2005, I worked as a secondary school teacher and programme assistant for two education projects based at Chancellor College (now University of Malawi). Between 1997 to 1999, I worked as a teacher at Masongola Scondary School. I have then joined a project called Female Education in Mathematics and Science in Africa (FEMSA), which aimed to promote girls' education in science, mathematics and technology subjects. Between 2002 to 2005, I worked as programme assistant for another project called African Forum for Children's Literacy in Science and Technology (AFCLIST).
In my current work, I manage library and information services for KUHeS Lilongwe Campus. I teach courses to support students' learning and research. Some of the courses I teach also support lecturers, and researchers. I also conduct research in the areas of bibliometrics, health literacy, information literacy, information behaviour and information experience.
As a member of the university academic community, I am from often assigned responsibilities to coordinate university projects. For instance, I have coordinated the development of the strategic plan when we were part of University of Malawi.
How did you hear about the RECIRCULATE project and what has been your experience engaging with the project so far?
I firstly heard about the RECIRCULATE project through Malawi's National Commission of Science and Technology (NCST). The Commission nominated me to attend a RECIRCULATE workshop in Kitwe, Zambia. After the workshop I continued interact with the RECIRCULATE team through the WhatsApp group. However, the RECIRCULATE philosophy encouraged me to re-orient my approach to work life as I am now more entrepreneurial in my work and personal life.
How are you celebrating or how will you be celebrating the Malawi Independence Day?
On 6th July, 2021 Malawi will celebrate 57 years of its independence. For me Malawians have demonstrated oneness in resilience. We need to celebrate our unity in diversity. As a nation we have walked together as a resilient nation during the COVID-19 pandemic, and economic turbulence.
What would you say are the two biggest challenge you face in Malawi in your line of work?
Over the years, librarians in Malawi have worked as administrators. As such our contribution to teaching and learning was out of our effort. Every day, we feel as if we force ourselves on the institutions we work for.
Secondly, there are not many funding opportunities for our areas of research. This makes it very difficult for us to grow as researchers in this part of the world. However, if we design research projects that are in sync with continental, regional or national development strategies we will be noticed by funding agencies.
Are there opportunities you think can be explored bearing in mind these challenges you highlighted?
We need to redefine learning spaces in Malawian universities. Instead of looking at classrooms only as learning spaces, we need include libraries, labs, and lounges as learning spaces. This will create opportunities for students to be creative and entrepreneurial.
Our research should tackle the challenges local Malawians face daily. We need to design solutions that are evidence-based, and ones that work for our country.
All articles in The FLOW are published under a Creative Commons — Attribution/No derivatives license, for details please read the RECIRCULATE re-publishing guidelines.