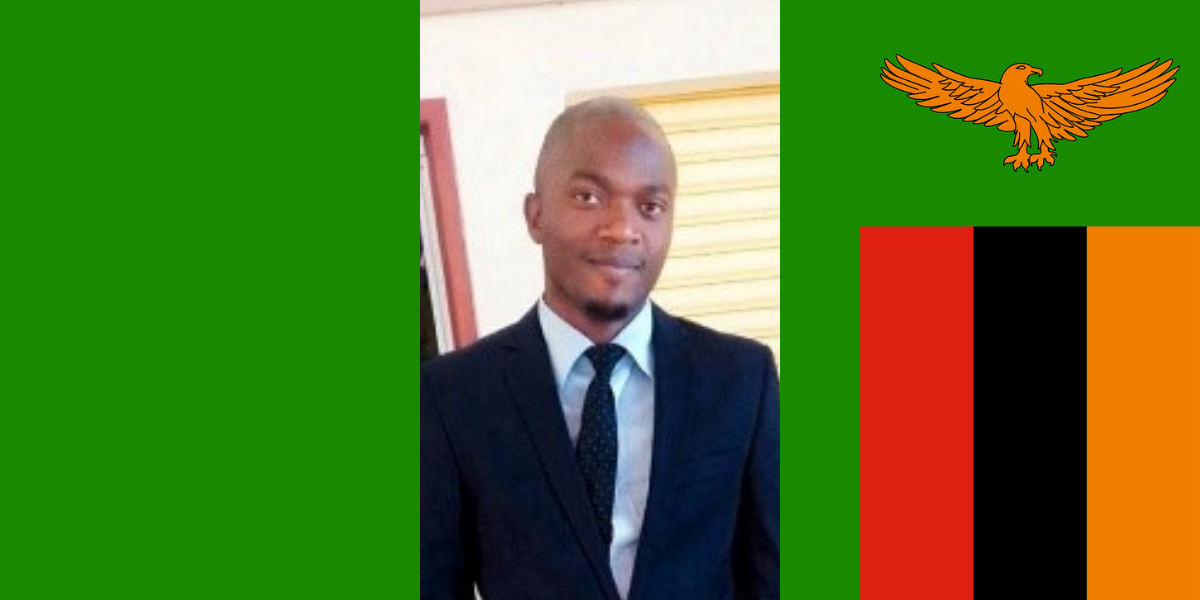 Herbert Tato Nyirenda works currently as a Public Health Lecturer and Researcher at the Copperbelt University.
To mark Zambia Independence Day, a national holiday which marks the independence of the country from the United Kingdom in 1964, we recently interviewed Tato to find out a little more about him, his experience with RECIRCULATE and how he will spend the day.
Please briefly share with us your professional history
I have been instrumental in providing research, monitoring and evaluation as well community services. I have gained statistical and data analysis skills from my previous experience as a Public Health Specialist, Statistician and Data Analyst for various projects. My research interests are in health evaluation, health informatics, population health, spatial distribution, water & sanitation, sustainable environments, climate change, health economics and eco-innovations.
How did you hear about the RECIRCULATE project and what has been your experience engaging with the project so far?
I firstly heard about the RECIRCULATE project through the collaboration between Copperbelt University and Lancaster University. I was invited to Lancaster University to take part in some of the RECIRCULATE`s capacity building and knowledge exchange trainings.
The experience has been remarkable and very progressive. The project has been very engaging and supportive in building ideas and concepts aimed at achieving the UN-SDGs. The project involves practical experiences and problem-solving innovations and I was really gratified with the project implementation and most importantly I would love to see a strengthened collaboration as well engagement in such projects in Zambia.
How are you celebrating the Zambia Independence Day?
Independence day does not only marks historical moments of the struggles but reflects on our ability to sustain the unity and peace that our forefathers fought for as peaceful and loving Zambians. Independence day falls on Sunday 24th of October 2021, I will be with my wife and my daughter attending a mass to thank God for his mercies and then we will have a family dinner. On Monday 25th October, I will join my institution in a march and Independence Day celebrations which include the raising of the flag, military parades, music and traditional dances, poetry and speeches to commemorate our forefathers.
What would you say are the two biggest challenges you face in Zambia in your line of work?
The biggest challenge I face in Zambia in my line of work is that we are resource-constrained – there is a lack of lack of adequate resources to finance research activities and projects aimed at finding & solving modern problems.
Are there opportunities you think can be explored, bearing in mind the challenge you highlighted?
There are definitely opportunities such as strengthening collaborations with stakeholders, increasing resources allocation for research & technology, capacity building in grant acquisition and resource mobilization.
If you had the power to change one thing in Zambia, what would it be?
Zambia is a blessed country with resources and unity but Zambian people need expertise to put these resources in practise. Despite the poverty levels and increased cost of living, Zambians are passionate about making Zambia a better place. Zambia is a wonderful country with diverse cultures and religions and one thing we all love and embrace is "One Zambia, One Nation".
All articles in The FLOW are published under a Creative Commons — Attribution/No derivatives license, for details please read the RECIRCULATE re-publishing guidelines.