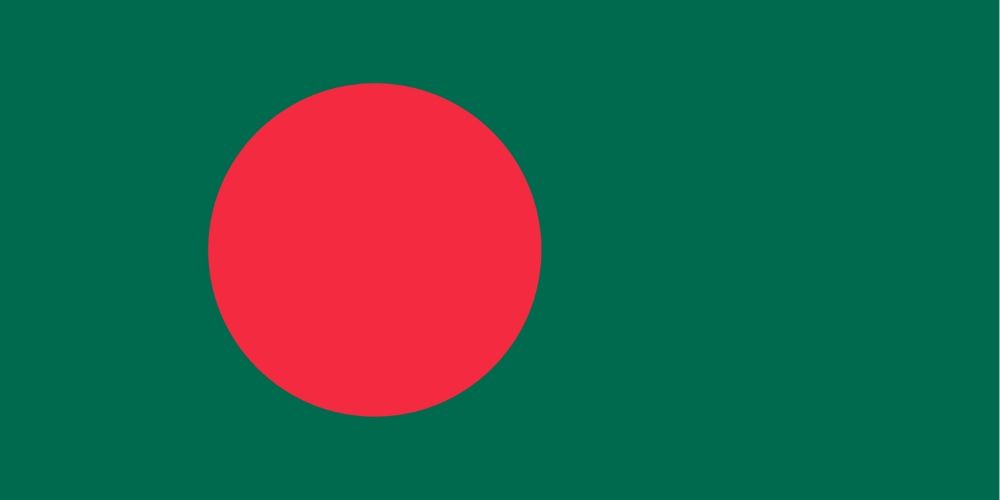 In October 2019, a team of researchers from Lancaster and Ghana travelled to Bangladesh for a knowledge sharing visit to visit a successfully implemented series of Sanitation Safety Plan (SSP) and Water Safety Plan (WSP) activities completed in the Last 100 Meters project. A major aim of the visit was to learn the best practices implemented by the team in Bangladesh through field visits and a workshop. Two NGOs were involved in the training: Water Aid Bangladesh and DSK. The team also presented updates of the RECIRCULATE project at the Department of Architecture in BRAC University, Dhaka. The following is a blog from Rita Fosuaa Obeng reflecting on one aspect of the trip.
The importance of faecal sludge management (FSM) in reducing public health and environmental impacts is widely acknowledged. Over the years, a lot of effort has been put in by most of the developing countries to mitigate the menace of open defecation (OD).
A case study of Sakhipur municipality in Bangladesh with 32,000 inhabitants shows that not only has OD been reduced over the years but also, the faecal sludge is being recycled into compost for agricultural purposes.
A compost plant has been designed to improve the current Faecal Sludge Management (FSM) practice in the municipality.
Liquid faecal sludge (FS) is collected from the septic tanks and pit toilets of households into a vacutag truck owned by the municipality to fill one bed per day and each batch is kept in the bed for 14 days.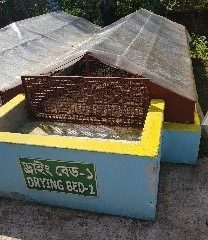 Sludge drying bed
Pre-treatment of (FS) is done by separating the waste water from the sludge in drying beds, each of 9m2. The process is enhanced by evaporation and separation by gravity percolation of leachate. The effluent is discharged according to the Bangladesh quality Standard, into a 4.5ft filter bed cultivated with Canna indica plant for further treatment. The dried sludge is turned with the local improvise tractor together with sticks for an effective aerobic process and microbial activities.

Sludge drying equipment
After 8 weeks of turning, watering, temperature measurement, weighing, sampling and laboratory analysis, the microbial activities are completed and the compost is ready for the final stage of decomposition. At this stage, the moisture content reduces to less than 15%. A greenhouse effect is used, to apply additional heat temperature to the compost for about a week to further dry, eliminate any pathogens and ensure hygienic use before packaging for agricultural purposes. The compost provides high agricultural yields to the farmers who buy them at a subsidized price.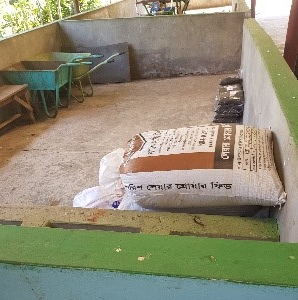 Compost, the final product
| | |
| --- | --- |
| | Rita Fosuaa Obeng is a project manager at Green Advocacy, Ghana. Her work involves finding mitigation measures to e-waste, pollution and sanitation issues. She is also involved in Environmental Education programmes for children and the youth. Rita holds a postgraduate diploma certificate in Occupational Safety Health and Environmental Management obtained from GIMPA, a BSc degree in Chemical Engineering. |