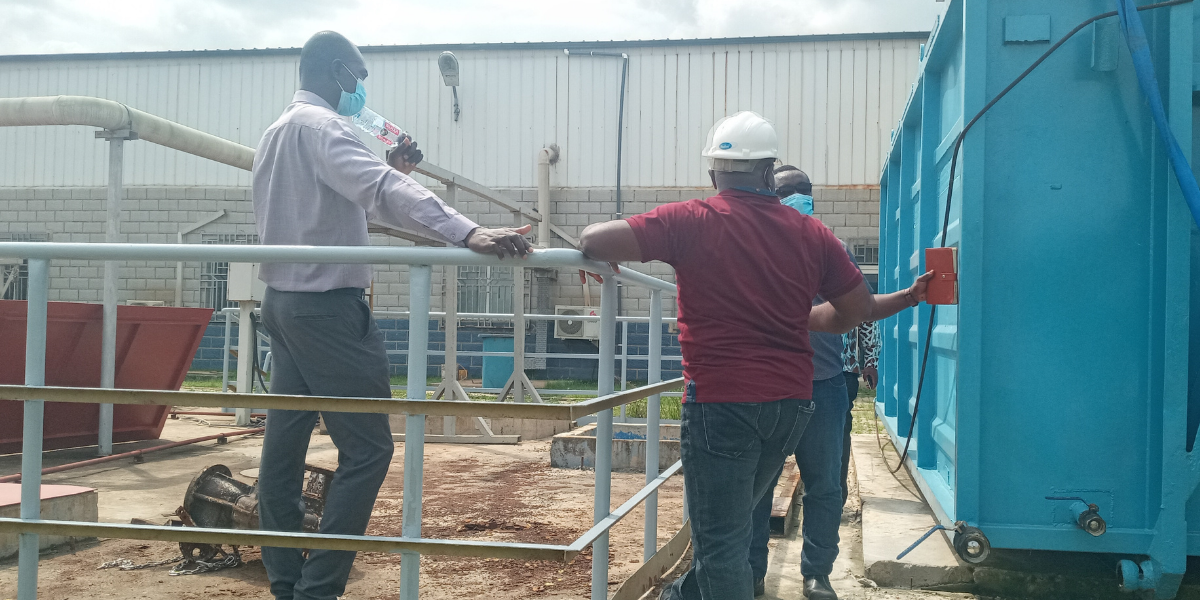 On 7th July 2021, RECIRCULATE researchers participated in a COP26 online roundtable on Nature-based Solutions (NBS) in Africa and the Middle East organised by the British Academy as part of its COP26 Briefings.
The roundtable involved scholars, policymakers, practitioners, as well as civil society organisations and businesses and was aimed at mapping NBS in Africa and the Middle East and examining some of their challenges and opportunities. The goal was to help develop a mapping of nature-based solutions worldwide and to guide COP26 negotiations and other briefings.
The discussion was centred around the Oxford's four guiding principles, namely:
NBS are not a substitute for the rapid phase-out of fossil fuels and must not delay urgent action to decarbonize our economies;

NBS involve the protection, restoration and/ or management of a wide range of natural and semi-natural ecosystems on land and in the sea;

NBS are designed, implemented, managed and monitored by or in partnership with Indigenous peoples and local communities through a process that fully respects and champions local rights and knowledge, and generates local benefits;

NBS support or enhance biodiversity.
RECIRCULATE's "Water for Sanitation and Health" workpackage team was represented by Dr Manoj Roy, Prof. Roger Pickup and Dr Reuben Larbi from Lancaster University and Dr Richard Bayitse from CSIR – Institute of Industrial Research (IIR). They were invited to submit a case study on "Connecting the unconnected: Slum toilets into safe circular water economy".
The caste study highlighted their work involving assisted management of faecal waste from 50 informal toilets in two low-income communities in Accra, Ghana. The faecal matter was collected and subject to anaerobic digestion. The bio-energy (methane gas) generated was measured and the output digestant (potential fertiliser) was applied to cabbage plots and any enhanced growth measured against controls.
This is a nature-based solution with a much broader rationale and significance. The number of people living in informal settlements in cities and towns across the developing world has passed one billion and continues to rise rapidly. The interlinked problem of poor sanitation and unsafe water is a major challenge for them, the local economy and the wider society. The health consequences of this predicament are well documented, while emission scientists estimate access to safely managed sanitation may lead to reduced greenhouse gas emissions of 126 Kg of CO2 equivalent per capita per year for slum inhabitants. Yet, much of the burgeoning global stock of informal toilets has remained unconnected. Our solution demonstrates the process of conglomerating of people, agencies and enterprises needed to turn the faecal matter residing inside informal toilets into usable resources, successfully piloted in Accra, Ghana.
Prof. Roger Pickup was able to describe the paper that they submitted to the online audience and emphasised the need for the community to be involved at the beginning of any intervention if it is to be successful.  He was also able to describe how the removal and processing of waste had social health, commercial and educational values with the message spreading more widely that the immediate community that we initially focussed on.
Dr Reuben Larbi discussed the project and highlighted the engagement and participation of the community and local organisations in designing and implementing the nature-based solution. Participants of the roundtable discussion showed interest in the project and the facilitator enquired if it has been replicated in other settings.