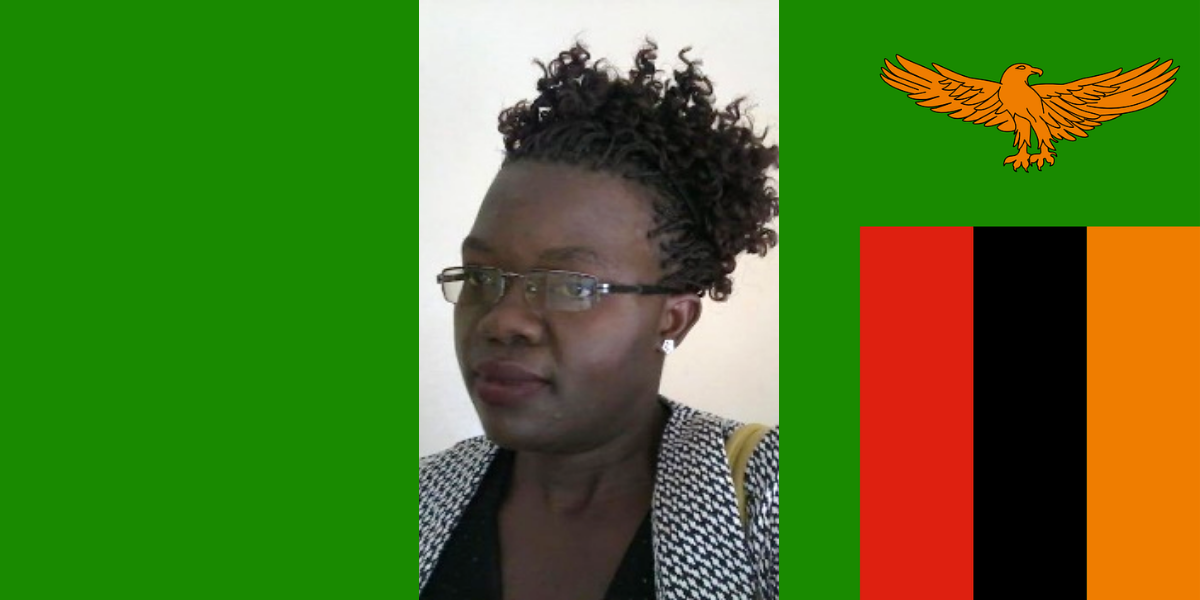 Mercy Mbamba Fandamu is the Head of Research Development Food & Agriculture at The Copperbelt University, Zambia under the Directorate of Research (Formerly Directorate of Research, Innovations and Consultancy).
To mark the Zambia Farmers' Day, a national public holiday observed on the first Monday in August to celebrate the contribution and work of the agricultural sector in Zambia, Dr Akanimo Odon recently interviewed Mercy to find out a little more about her, her experience with RECIRCULATE and how she celebrates Zambia Farmers' Day.
Please briefly share with us your professional history.
I am Mercy Mbamba Fandamu and I hold a Master's degree in Economics and a BSc in Agribusiness Management. I have previously worked as a Business Development Officer and Planning, Monitoring & Evaluation Manager for the Farmers' Association.
How did you hear about the RECIRCULATE project and what has been your experience engaging with the project so far?
I firstly heard about the RECIRCULATE project in 2018 through Prof. Naison Ngoma, the Vice Chancellor of Copperbelt University. When RECIRCULATE was organising and conducting the Knowledge Exchange and Entrepreneurship Workshops with partner institutions, the Vice Chancellor asked our Directorate to coordinate the logistics for the Zambian Workshop, and so my journey with the project commenced.
It has been an eye opener to a world of so many opportunities and possibilities that my eyes never really saw before. It has been a journey of exposure to new and advanced knowledge acquisition and vast networking through the Entrepreneurship workshop I attended in Zambia, the residency at Lancaster. I still continue to learn more and get connected through the Participate with RECIRCULATE platform. I am simply grateful.
How are you celebrating or how will you be celebrating the Zambia Farmers` Day?
Will prepare an article. Previously we had Agricultural shows across the country but due to the current pandemic health restrictions we will just have virtual discussions.
In your opinion, why is it particularly important in Zambia to celebrate the contribution and work of the agricultural sector?
The agricultural sector is a key sector in the Zambian economy and it is very important to celebrate it for a number of reasons. Firstly, our agricultural sector feeds the nation, the basic food needs are locally produced. Secondly, the agricultural sector is very significant employer directly absorbing about 50% of the Zambian labour force. It is also a very strategic sector for the food processing and other manufacturing industries as they are able to access agricultural based raw materials within the local market. So we celebrate our farmers for they are the engine of our agricultural sector and indeed the economy.
What would you say are the two biggest challenges you face in Zambia in your line of work?
Challenges with acquisition of relevant research equipment and infrastructure to carry out credible research.
Challenges to meet the standards and convince the industry that our university research and innovations can actually provide solutions to industry challenges.
Are there opportunities you think can be explored bearing in mind these challenges you highlighted?
For the acquisition of equipment and infrastructure, collaborations with other researchers in our networks to respond to calls for research funding, convincing government to invest in research and development more and also currently researchers have been utilising labs and and equipment from partner institutions.
For the industry, lack of well stocked labs and equipment has been one of the reasons the industry does not so much rely on our research outputs and innovations. One way is to join hands with the industry and purchase the relevant equipment, train the relevant human resource adequately and solve real industry as well as community challenges.
Any final thoughts about your country Zambia?
I believe that there has been an improvement in research output from the research institutions, particularly The Copperbelt University and I feel that is progress which we hope to take further in solving societal challenges. Well, we are going to the polls on 12th August and we pray that whatever the outcome will work for the best of all countrymen and women.
All articles in The FLOW are published under a Creative Commons — Attribution/No derivatives license, for details please read the RECIRCULATE re-publishing guidelines.